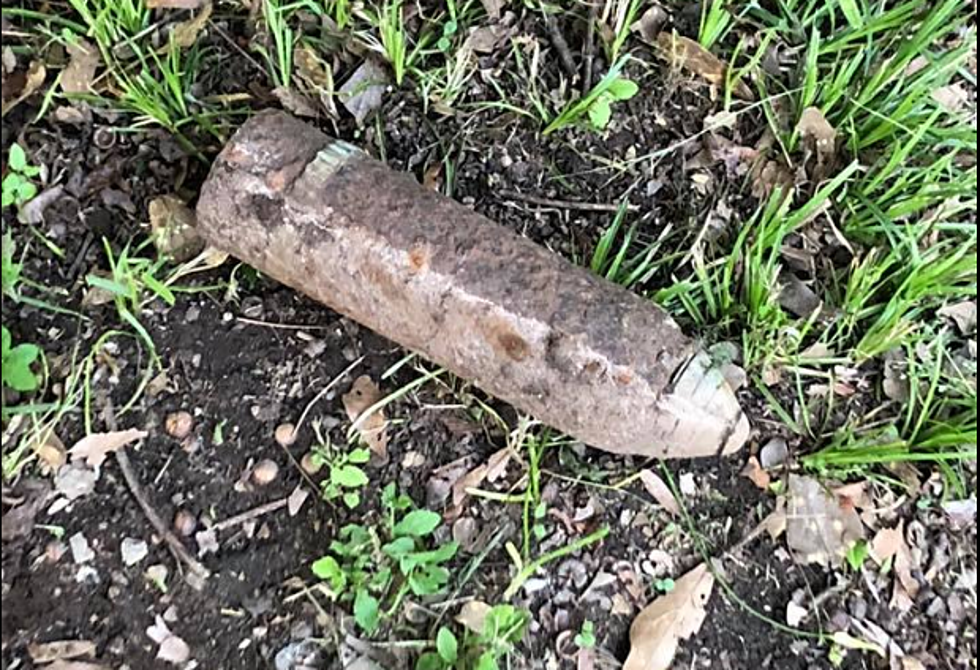 Texarkana Man Finds Military Ordnance While Mowing Lawn
TTPD
Texarkana Texas Police Department reported yesterday that a man was mowing a yard on Magnolia Street yesterday afternoon (April 21) when he noticed something sticking out of the ground.
According to the TTPD facebook page, when he stopped to check it out, it turned out to be what appeared to be some type of military ordnance, possibly a tank round.
An EOD team from Barksdale Air Force Base was called from Bossier City to remove it from the property.
Fortunately, because of where it was found, no evacuations were required. However, the homeowner did decide that he would leave the property until after the EOD team took it away.