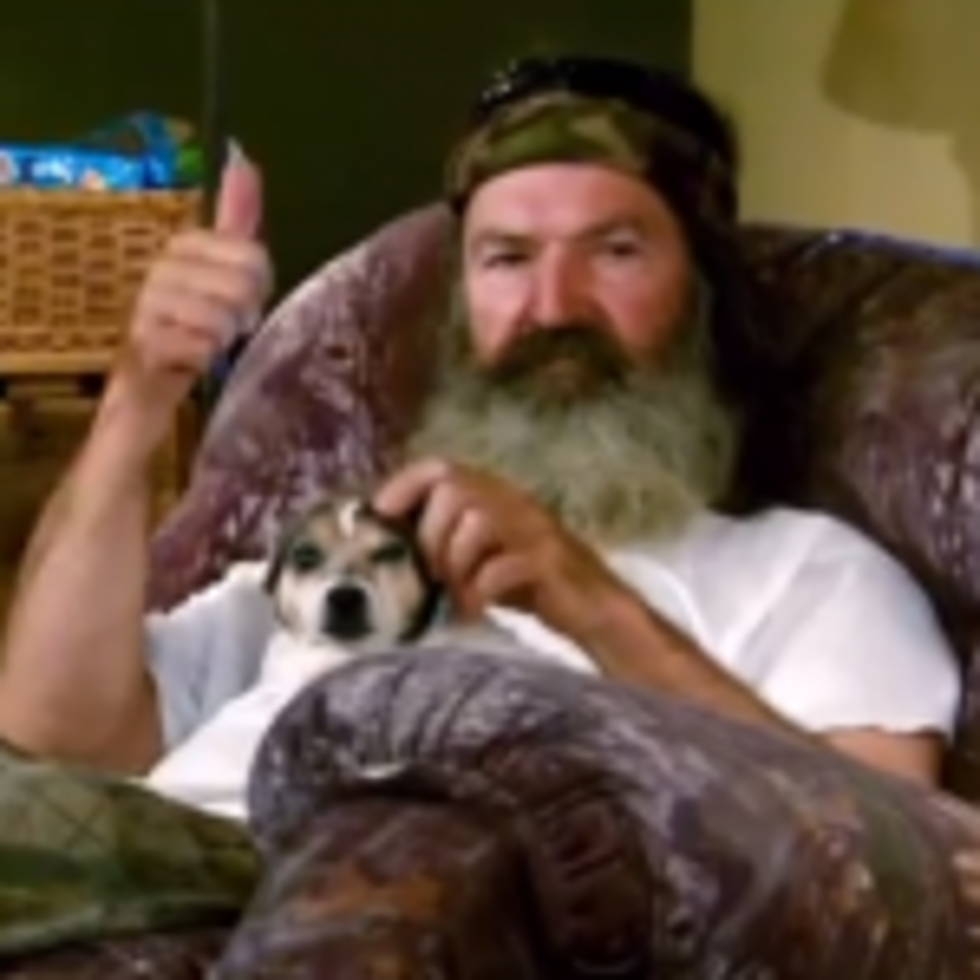 Duck Commander Phil Robertson Gives Out Home Address on Jimmy Kimmel Live [VIDEO]
YouTube
The guys from A&E's Duck Dynasty made an appearance on Jimmy Kimmel Live, and somehow or another, Phil accidentally gave out his address on T.V.!
(At first, I wasn't sure if I should do a post on it, but it costs more than $25K to hire "DD" cast members for an appearance, so giving the address out may be the only way any of my listeners ever get to meet him.)
Kimmel was talking with the "Quack Pack" about how they are coping with the fame, and in the middle of telling a story about people driving by the house, Phil gave out his address. He was talking of some tourists that he spoke with that drove all of the way from Canada to their home. He said,
How did you get here, because I live at 538 Mouth of Cypress..."
That's when Willie stepped in and shut him down telling him don't give out your address, but with a quick Google search, mapquest, and Google Earth... Here is where the Duck Commander himself resides... (looking at the map, there is no way you could ever say Phil lives in a subdivision.)
(Look here boys, hey, like Jase said, "sometimes when God closes a door, he opens a window". Just put in a big gate... and a STORE.)