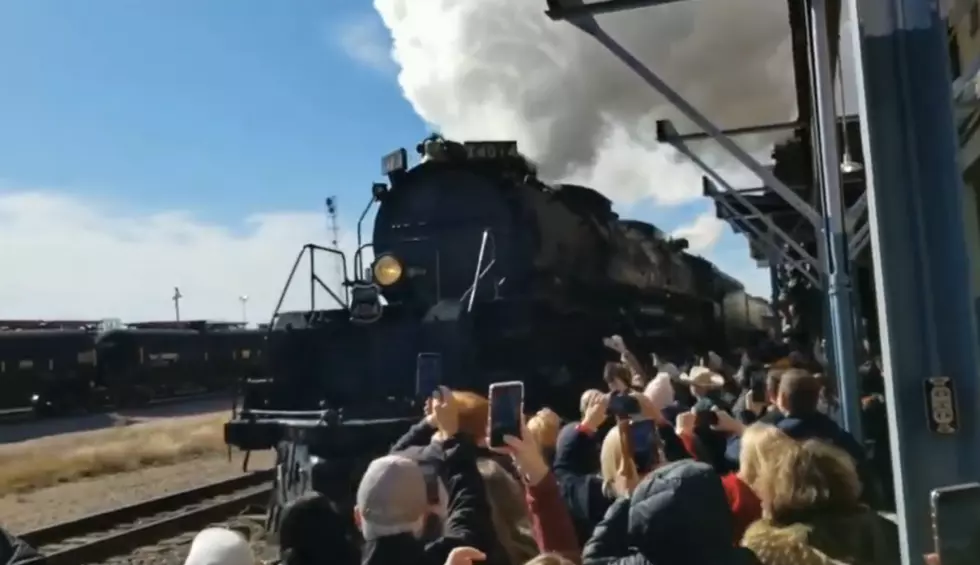 Check Out That Big Boy Train – Texarkana Turned Out Downtown
Big Boy 4014 - JimWeaver
Wow! What a crowd! Who knew that Texarkana and the surrounding areas were such old train lovers? Today, Tuesday, November 12, 2019, we showed 'em what it's like to bring a genuine piece of locomotive history through our town by golly.
And what a piece of locomotive history it was. I grew up around trains, so it's kinda in my blood, my grandfather was a railroad engineer for Southern Pacific. Going to visit him at the rail yard was a big treat for me growing up. Yes, I had model trains as a kid too, so I was not about to miss this monstrous fire-belching behemoth.
Union Pacific's historic Big Boy steam locomotive No. 4014 is touring the Union Pacific system throughout 2019 to commemorate the transcontinental railroad's 150th anniversary.

The Big Boy's return to the rails is the product of more than two years of meticulous restoration work by the Union Pacific Steam Team. No. 4014 is the world's only operating Big Boy locomotive.
I know this train has undergone extensive restoration over the last two years getting it ready for this adventure. If you missed it then check out the video of this rock star steam locomotive called Big Boy No. 4014.