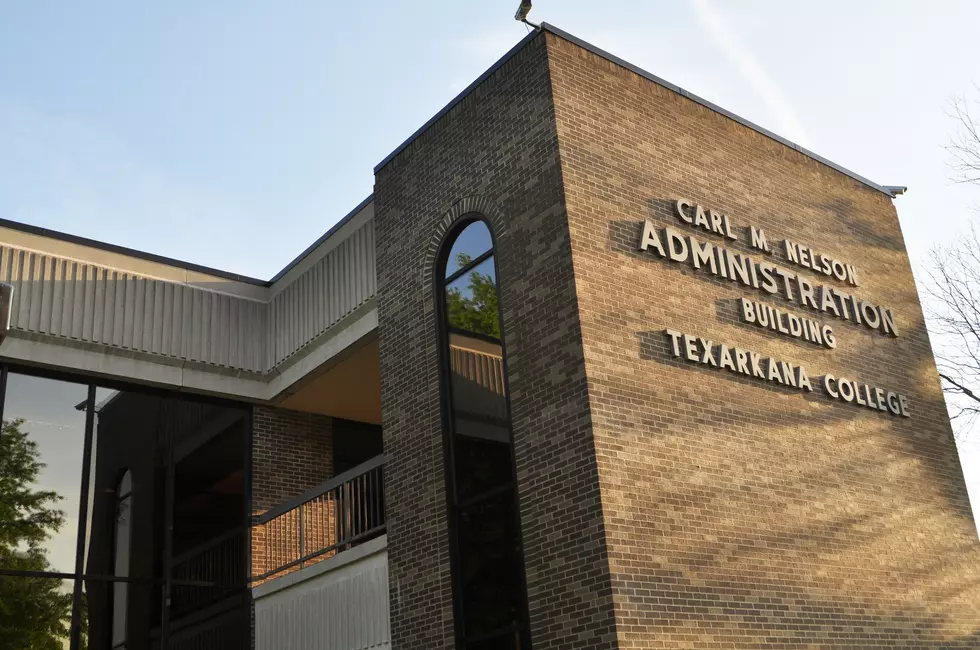 Texas Pioneer Foundation Grants Dual Credit Program at TC This Wednesday
Texarkana College
The Texas Pioneer Foundation will announce a $465,000 grant pledge to the Texarkana College Foundation on Wednesday, April 11, 2018, at 2 p.m. in the Patman Room of Texarkana College's Truman Arnold Student Center. The grant will fund TC's dual credit program and support scholarships that will allow high school students residing in the TC district to access dual credit courses at a reduced fee.
According to the Press Release, Texarkana College President James Henry Russell said the Texas Pioneer Foundation's grant award is in response to a call for support to private donors to help fund the reduction of dual credit fees in the TC district.
"The Texas Pioneer Foundation's pledge will help break down barriers for students to allow greater access to dual credit courses," said Russell. "This is a game changer for our community—more students earning college credit means more college completers and a brighter future for families in our area. This type of college completion strategy provides career pathways for students while still in high school and will save them thousands of dollars in college tuition and fees."
In March, the TC Board of Trustees voted to reduce the cost of dual credit course fees based on a study released by the Texas Higher Education Coordinating Board (THECB) showing that disparities exist across the state on dual credit course enrollment by economically disadvantaged students. Trustees approved a reduction of dual credit course fees for qualifying students from $100 to $50 per course for up to 12 semester credit hours of general education courses that meet core component areas.
Russell said almost half of students enrolled in area high schools report household earnings that qualify their families as economically disadvantaged, but Russell said TC's dual credit population does not reflect that demographic.
"This generous grant from the Texas Pioneer Foundation leads the way in enabling all qualified Bowie County students who want to get ahead on college completion to attain credentials while in high school," said Russell. "We want to reward high school students who work hard and want to go to college, and we are so grateful for initiative shown by The Texas Pioneer Foundation to help Northeast Texas move the needle toward meeting the state's higher education goal of 60x30TX."
The grant presentation ceremony will include student speaker Cole Denny, who was a dual credit student while attending DeKalb High School. Other speakers will include TC Foundation President Mike Craven and Texas Pioneer Foundation representative Fred Markham.