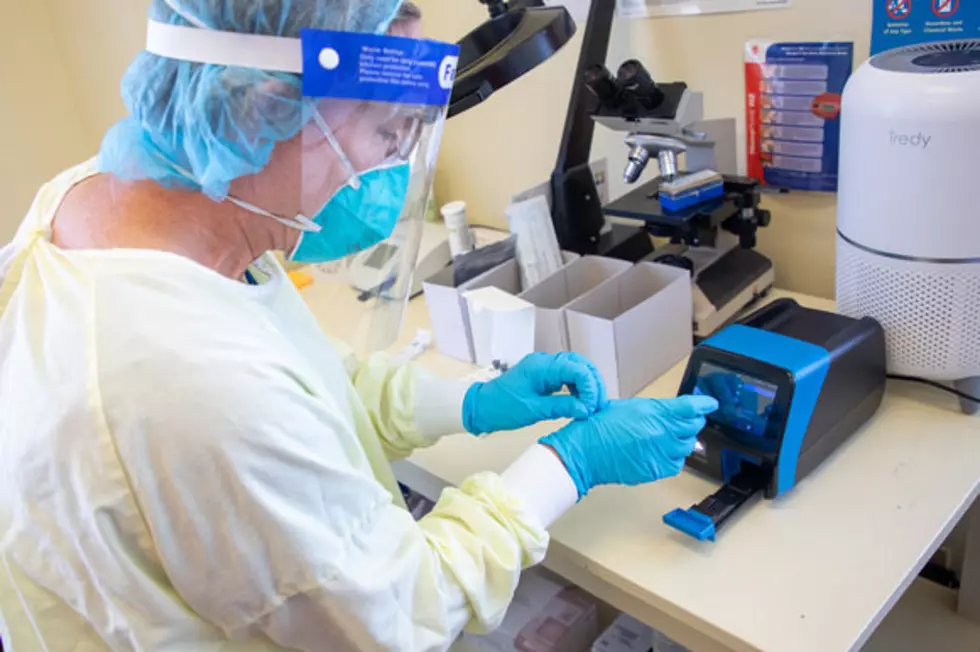 SAU is Prepared for Fall With On-Campus Rapid Testing Machines
SAU
Southern Arkansas University is going above and beyond when it comes to fighting the coronavirus pandemic. The University made the decision early on to purchase two Rapid Testing machines over the summer which has given them a big advantage this fall in against COVID-19.
According to a press release, University Health Services (UHS) has two Sofia 2 SARS antigen testing machines that provide fast, accurate results to help in the effort to control the spread of COVID-19 on campus. The machines are part of SAU's overall endeavor to limit the spread of the virus, perform contact tracing, and increase safety. This has allowed UHS to offer many testing clinics for various campus populations as needed with quick results.  "Purchasing the machines was an important move for us," said Dr. Donna Allen, vice president for student affairs, "but we knew it would be critical in keeping students, faculty and staff safe, which is our highest priority."
The University purchased the machines in early July, putting SAU ahead of the curve in terms of on-campus testing. Amanda Hanson, UHS director, said all nurses in the clinic are trained on the machines, which are easy to use and provide reliable results.  The machines are used to directly test for viral components, detecting active infection, as opposed to antibodies that look for past infections. Antigen testing, such as this, can be done quicker than many other PCR tests, with similar accuracy and at a better cost to the University and its students.
UHS tests as many as 30 students per day through the regular services for COVID-19, and testing was expanded to include weekends. Clinics for all staff, students, athletes, cheerleaders and nurses, for example, were able to be held for large groups with results sent via text or phone call within minutes.  A new drive-up service is available for all the campus community, making it unnecessary for those being tested to have to enter the clinic to receive a test.  The procedure involves a quick and easy nasal swab. Specimens are then tested on-site using the machines. "We can have the results to the student in 15 minutes or less," Hanson said. "It is a great advantage for our University and our students."
Dr. Daniel McDermott, assistant professor of biology, was involved in selecting the machines for the University. He said the purpose of on-campus testing is to identify positive COVID cases rapidly and accurately, allowing quick implementation of the University's contact tracing procedures.  "Together with wearing masks and good hand hygiene this will hopefully allow us to avoid having to move everything virtually as you are seeing other campuses across the country beginning to do," McDermott said.
SAU's administration acted early on to cope with the pandemic. The Risk Management Task Force implemented protocols that include the distribution of Personal Protective Equipment (PPE) to all buildings and replenishing those daily as needed. Hanson and McDermott commended Dr. Trey Berry, president; Dr. David Lanoue, provost and vice president for academic affairs, and Dr. Donna Allen, vice president for student affairs, as well as the Task Force, for acting quickly to keep the campus safe.  "We want to give the University the best chance to remain open," said McDermott. "We want to get as far ahead of this virus as we can."
Though SAU has a huge advantage in terms of testing, it is still vitally important for everyone to heed safety protocols by washing their hands, social distancing and wearing masks.  To contact University Health Services for more information, please call (870) 235-5237.
Enter your number to get our free mobile app
."}" data-sheets-userformat="{"2":33567489,"3":{"1":0},"11":4,"12":0,"15":"Arial","16":10,"28":1}">
READ ON: Here's how to apply for rent relief