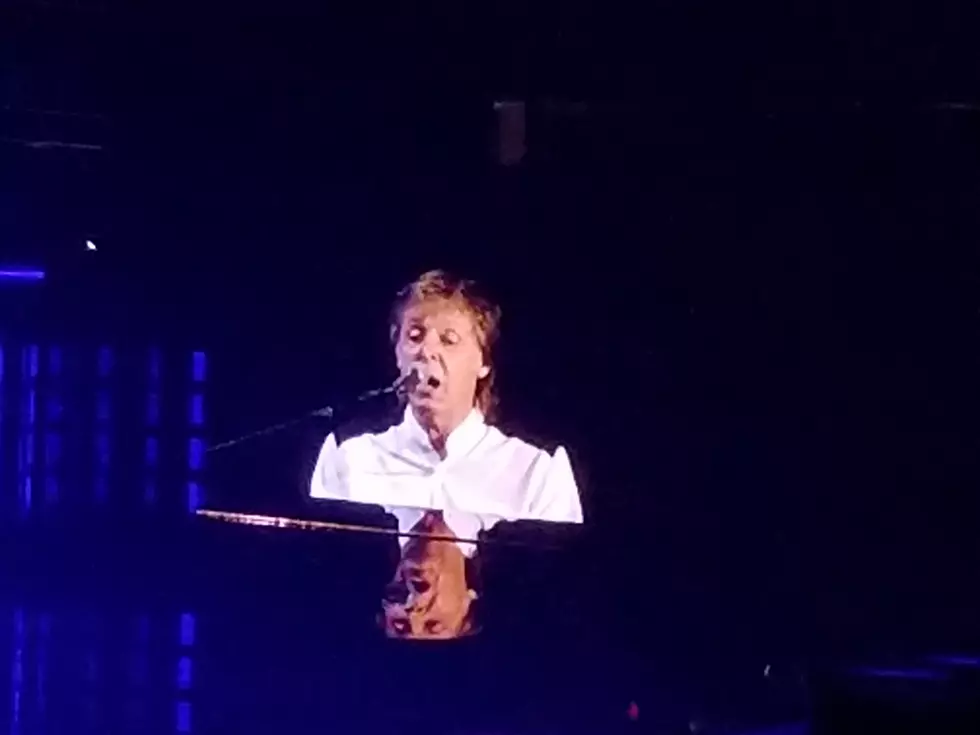 Paul McCartney Made My Millennium – Jim Weaver's Bucket List Check! [OPINION]
Paul McCartney - Jim Weaver/TSM
Make no mistake, this blog is all about me, not Paul McCartney, allow me to explain that. Last year I finally got to see the Eagles, luckily it was before Glen Fry passed away, but I can't believe how long it took me to see one of the most influential bands of my life. Now if you take that influential part up a few more notches, like all the way up to THE most influential band in my life, there sits the Beatles, oh, and guess who I just saw in concert?
So as you might imagine, seeing Paul McCartney perform live was more than just a musical experience for me, it was what I would call a Bucket List check-off. An emotional, uplifting musical romp from my earliest days of album ownership to when I started learning how to play guitar and then singing harmonies. My musical influences start with my dad and mom, then the Beatles, then everyone else. My first four albums I ever owned were Meet the Beatles, Rubber Soul, the Red Album, and Sgt Peppers.
At 75 years old Sir Paul can still belt out a song, actually a lot of songs, actually three hours of songs. Amazing to behold and I swear the man never took a drink of water.
I don't know what's the matter with me but I have gotten more emotional in my old age, something as silly as a sad commercial can make me shed a tear these days, and I will freely admit to you right here and now that I wept more than once last Saturday night during McCarney's show.
At that very musical moment in my life, I could not have been a happier man.
I hope I get to see Sir Paul again one day. Here's a few pics...