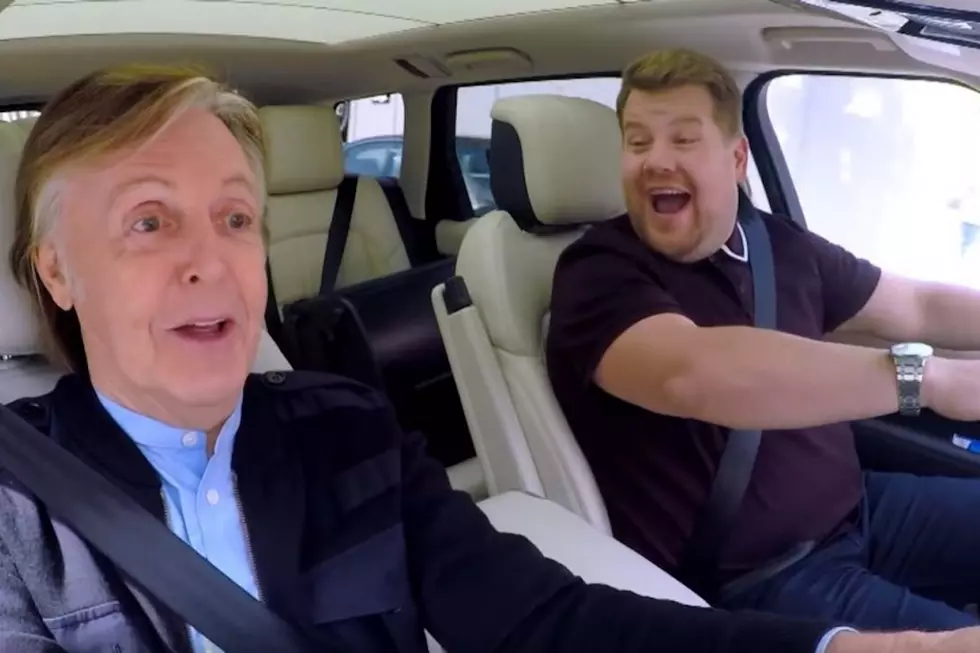 Paul McCartney's 'Carpool Karaoke' Extended for Special Edition
YouTube
CBS has announced an hour-long special edition of Paul McCartney's "Carpool Karaoke" segment from The Late Late Show with James Corden. The feature, which is more than double the length of the 23-minute original, will air on Aug. 20 at 8 p.m. ET/PT. It was commissioned after 130 million people watched the first version on Facebook and YouTube.
Shot in June and initially broadcast later the same month, the segment followed McCartney and Corden as they traveled around the Beatles star's hometown of Liverpool, singing "Drive My Car," visiting his childhood home and landmark locations made famous by his songs, then performing an intimate concert in a small pub. During the show he premiered the new track "Come on to Me," telling the crowd: "This hasn't been released yet. ... It's the first time we played it for anybody."
You can watch the 23-minute segment below:
McCartney later confirmed "Come on to Me" and "I Don't Know" were taken from upcoming album Egypt Station – his first new LP since 2013's New – which will be released on Sept. 7. "I liked the words 'Egypt Station,'" McCartney said. "It reminded me of the 'album' albums we used to make. Egypt Station starts off at the station on the first song and then each song is like a different station. So, it gave us some idea to base all the songs around that. I think of it as a dream location that the music emanates from." He'd previously created a painting with the same title.
See the Beatles in Rock's Craziest Conspiracy Theories