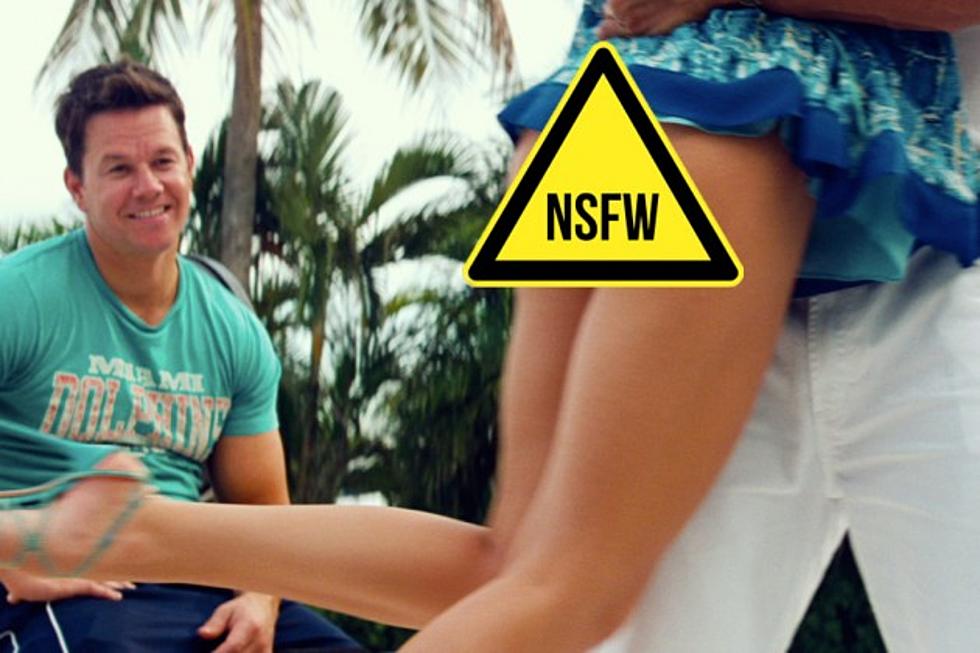 'Pain and Gain' Exclusive Red-Band Clip: Meet The Rock's Beautiful Russian Girlfriend
Paramount Pictures
'Pain & Gain' is based on the unbelievable true story of a group of personal trainers in 1990s Miami who, in pursuit of the American Dream, get caught up in a criminal enterprise that goes horribly wrong.
One thing almost every will agree upon after watching 'Pain and Gain' is that this is The Rock's finest moment. If he arrived as a bonafide action superstar in 'Fast Five' and took steps towards becoming a serious actor in 'Snitch,' then his performance in 'Pain and Gain' is when he has arrived in Hollywood as a legitimately talented actor. It's his most rounded performance yet and his work as coked-out Jesus freak Paul Doyle absolutely steals the show.
As directed by Bay, 'Pain & Gain' is less like 'Transformers' or 'Armageddon' and more like a weirdo Coen Bros. movie. Of course there are still girls in bikinis, explosions and fast cars. This is a Michael Bay film after all.
Speaking of girl's in bikinis, let's meet Sorina.
In this clip, Mark Wahlberg is lifting weights (natch) with a group of young kids, giving them advice. Terrible, horrible advice. Then out comes The Rock with his beautiful new girlfriend Sorina (Bar Paly) or, as Wahlberg introduces her to the kids, "You like that fine Russian p----?" It's a hilarious scene and the look on the kids faces likely matches the look of all the faces in the audience as they watch the craziness of 'Pain and Gain' play out before them.