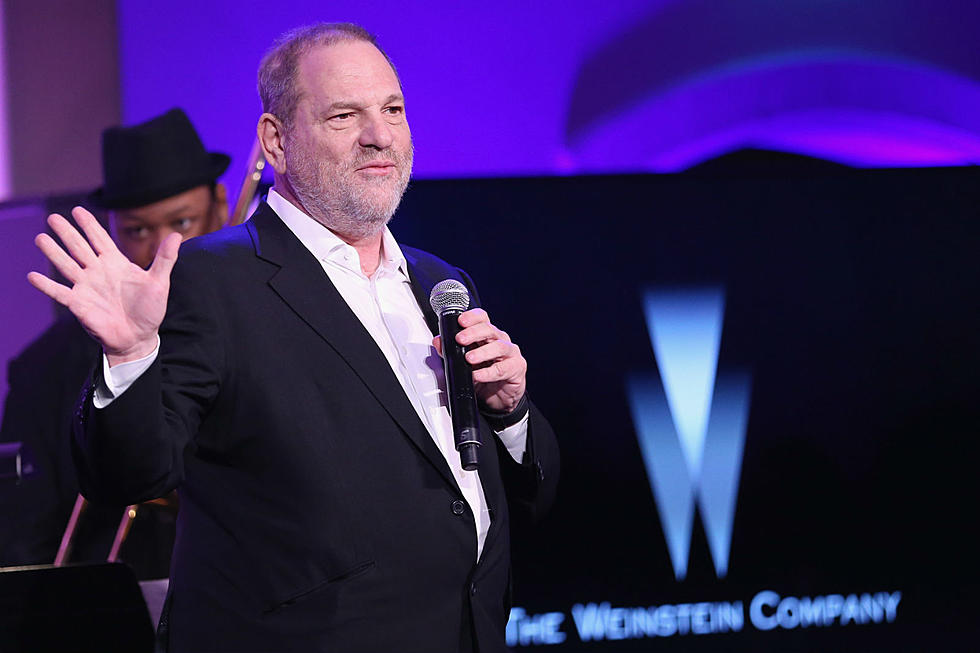 More Women Come Forward to Accuse Harvey Weinstein of Sexual Assault and Harassment
Kevin Polk, Getty Images
Just days after The New York Times published an investigation into Harvey Weinstein and allegations of decades of sexual assault and harassment, The New Yorker has an explosive new report, detailing more than a dozen additional alleged cases. Again, these two articles barely overlap, with different women coming forward. But their allegations of abuse are all very similar.
The women speaking out in The New Yorker piece include an Oscar winner, Mira Sorvino, who claims Weinstein "sexually harassed her and tried to pressure her into a physical relationship." When she refused, and later reported his behavior, she felt "iced out" and believes it "ultimately hurt her career." Rosanna Arquette told The New Yorker her career "suffered" after she rebuffed Weinstein's advances in a Beverly Hills hotel room. And actress and filmmaker Asia Argento goes even further in detailing an assault she says took place 20 years ago in France.
After The New Yorker's piece was posted, Argento tweeted the video below, a scene from her film Scarlet Diva, in which she essentially recreated the incident with Weinstein, with one crucial and very sad fictional difference. "In the movie I wrote," Argento told The New Yorker, "I ran away."
The whole report in The New Yorker is shocking and infuriating, and essential reading for anyone in, or interested in, the film world. If you can stand it, you also need to listen to the audio of Weinstein included in their post (or here) captured in an NYPD sting operation. (The Manhattan District Attorney decided not to file charges in the case because a criminal charge was "not supported" by "the available evidence, including multiple interviews with both parties.")
Here is the statement Weinstein's spokesperson gave to The New Yorker in response to their article:
Any allegations of non-consensual sex are unequivocally denied by Mr. Weinstein. Mr. Weinstein has further confirmed that there were never any acts of retaliation against any women for refusing his advances. Mr. Weinstein obviously can't speak to anonymous allegations, but with respect to any women who have made allegations on the record, Mr. Weinstein believes that all of these relationships were consensual. Mr. Weinstein has begun counseling, has listened to the community and is pursuing a better path. Mr. Weinstein is hoping that, if he makes enough progress, he will be given a second chance.
Weinstein was fired by the Weinstein Company over the weekend after the Times' report and what a TWC statement described as "new information about misconduct."
UPDATE: The New York Times has another report with stories from more women, including Angelina Jolie, who told the Times she had a "bad experience" with Weinstein when he made "unwanted advances on her in a hotel room" in the late 1990s. And Gwyneth Paltrow says Weinstein "petrified" her by pressuring her for massages shortly after he hired to her to star in Emma. She told her then-boyfriend Brad Pitt, who reportedly "confronted" Weinstein, at which point she claims he "threatened her not to tell anyone else." Paltrow said she is coming forward now because we have reached "a point in time when women need to send a clear message that this is over. This way of treating women ends now."