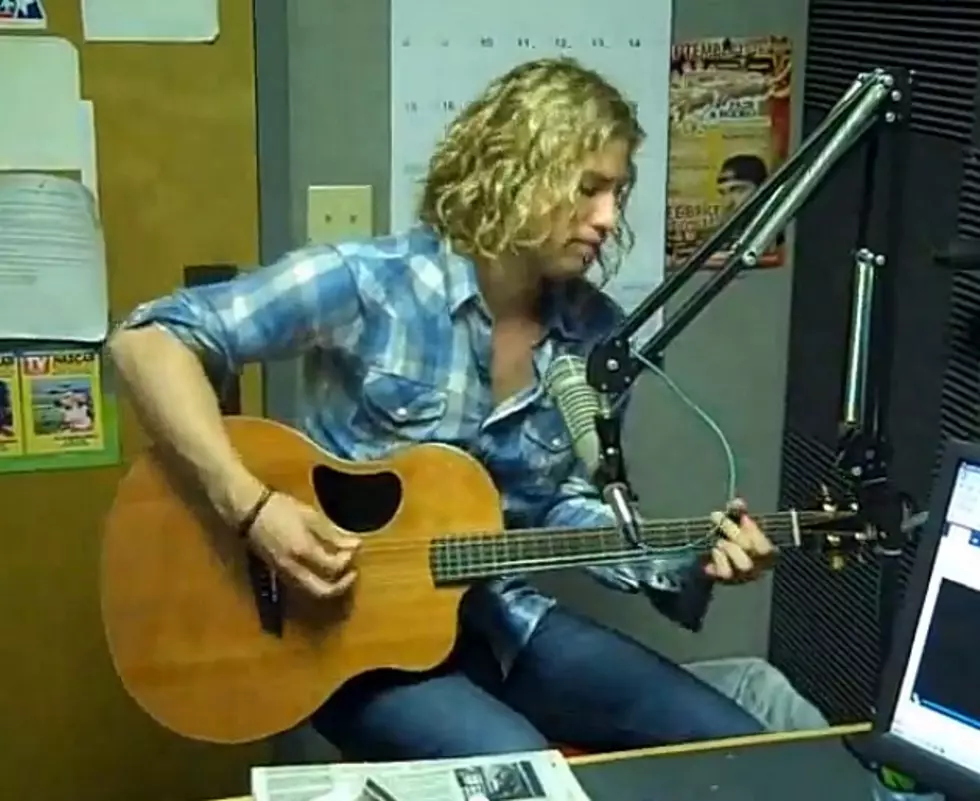 Casey James Performs Live In the Studios [VIDEO]
YouTube
We had a chance to visit with Casey James when he stopped by to visit the Townsquare studios before a show at Shooters in Texarkana. He played a couple of songs for us, and we have video.
First I have to say, it was a real pleasure to hang out with Casey. He is a funny, polite, and talented young man.
I never watched Idol before I was on the show.  We didn't have a TV.  I never had a TV growing up."
I said, "Don't feel bad, I've never watched it either."
Casey was on the ninth season of American Idol, where he finished third.  The experience has changed his life yes, but not his ego.  He's just a good ole boy from Cool, Texas.
When he was young, lightning struck his family's home, and they lost their TV and just never got another one.  That may be one of the reasons why Casey James is a very down to earth, easy going guy.  Instead of watching TV, or playing video games, he was out living life, having fun,  playing guitar, and making music.
Before "AI", Casey played with his older brother Billy Cole in "The Casey James Band".  It was Billy that taught Casey to play guitar at the age of 13, and he's been at it ever since.
The only reason he tried out for "Idol" at all, was because his Mama told him too.  That says a lot about who Casey James is.  He says "yes ma'am", and "no sir", he does what his Mama tells him, and he loves his dogs.  That's a good boy from Texas right there.
While he was in our studios we got some video of Casey performing on air.
Then, because of time issues, we had to move four doors down, and across the hall to another studio, where Casey performed this song on the radio.