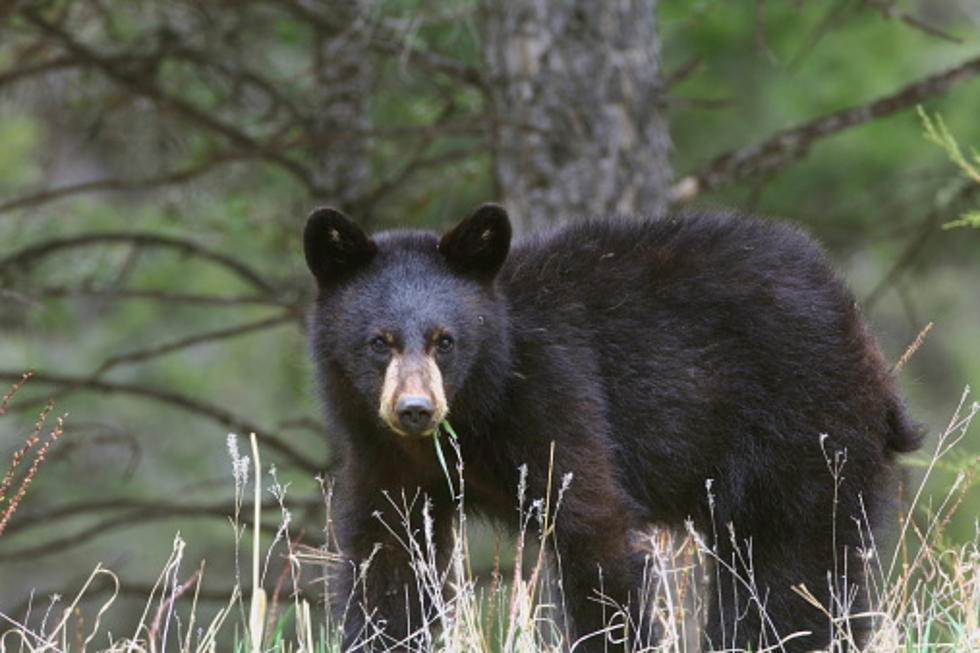 Black Bear Spotted on Old Blackman Ferry Road in Miller Co. [VIDEO]
ThinkStock
A black bear was seen just outside of Texarkana? That's right, a black bear was spotted up a tree located on Old Blackman Ferry Road in Miller County just a couple of nights ago.
According to Eley Talley, Wildlife Biologist with the Arkansas Game and Fish Commission, this bear moved into our area last summer and has been spotted as far south as Doddridge, Ar.  He said the bear is just doing a "walkabout" and of course he's looking for food. Palley said the best way for the public to help this bear is if you know he is in the area, do not leave trash out for long periods of time. Also for a few days, you should take down bird feeders and other types of feed so the bear will make his way back out to his natural habitat.
This black bear from the other night was up a tree and thanks to Leah Colley we have video! According to Colley's Facebook page, the Texarkana Arkansas Police blocked the road and the Arkansas Game and Fish Commission was called. They attempted to tranquilize the bear but they couldn't, so instead, they played the waiting game and the bear eventually came down the tree on his own. Authorities tagged the bear (he's been tagged before) then sent him on his way back into the woods.
If you see a bear in the Miller County area it is probably this same bear as he makes his way around our area. If you spot him you can call Eley Palley at (501) 912-2177.