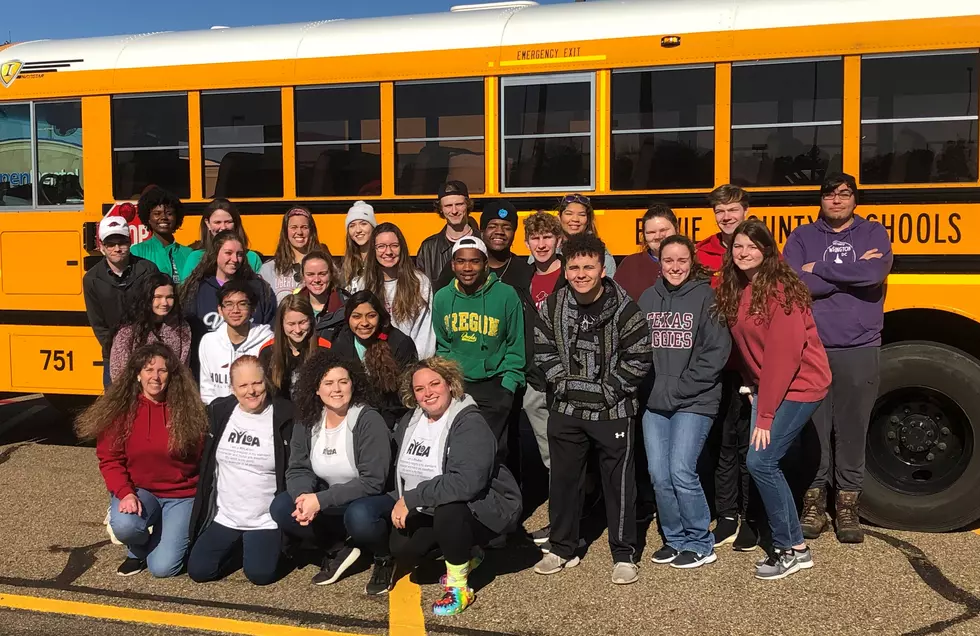 Another Successful RYLA Weekend Just Wrapped in Texarkana
RYLA 2020 Texarkana Crew - Andi Darby
Rotary Youth Leadership camp recently wrapped up in Athens, Texas and the youth, as always, have made new friends and had life-changing experiences in one amazing weekend.
RYLA is an international program that was created by Rotary International to encourage strong leadership in our youth. Young people are chosen for their leadership potential to attend an all-expenses-paid camp each year to develop and enhance leadership skills through activities conducted in an atmosphere of trust and respect.
Throughout the weekend RYLA focus' on leadership characteristics: integrity, communication, planning, decision making, trust, teamwork, problem-solving and self-esteem.
The following is a list of youth and adults that attended the RYLA camp this year, the Juniors are the newbies that have no clue why this weekend is even happening. The Seniors are doing this in a leadership role having completed the Junior year and were invited back to teach the Juniors. The Adults, well, some of them have been doing this quite a while... and they love it!
Emily Atchison, Evin Burton, Joseph Cotton, Delayna Cobbins, Brayden Capps, Hanna Dudley, Nicolai Guzman, Perla Hernandez, Elizabeth Hocutt, Demonte Jamison, Karleigh McCraw, McCenzie Murphy, Chris Roberts, Emma Sanderson, Macy Sloan, Abby Powell, Brynn Schaz, Jenna Woodard, Kale Woodard
Tyler Standridge, BJ Walton, Garrett Fowler
Tonya Dunphy, Laila Miller, Jade Ruth, Andi Darby
Thanks to Rotary International for helping to shape and build the leaders of tomorrow.
Enter your number to get our free mobile app