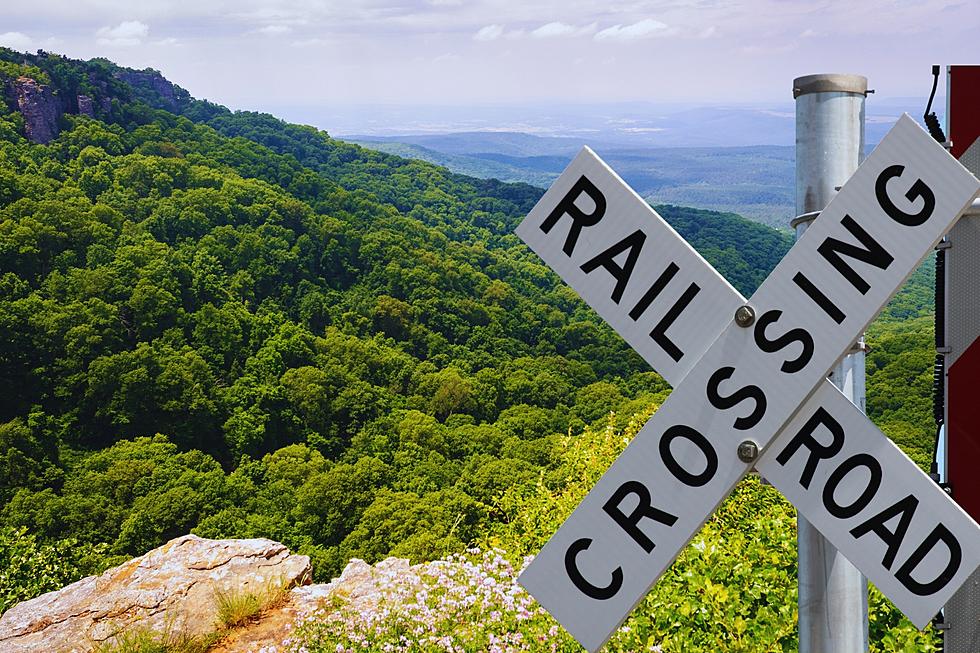 All Aboard! Take a Beautiful Scenic Train Ride in Arkansas
Canva
It's hard to believe we are already in the month of July and if you are still looking for some summer fun adventures to take the family on, how about a train excursion through the scenic mountains in Arkansas?
Scenic Train Ride
The Arkansas-Missouri Railroad has become a very popular destination for multiple-various round-trip rides for tourists wanting to see the scenic beauty of the Boston Mountains and the  Arkansas River Valley in Northwest Arkansas.
AMR has just announced its 2023 July schedule with trips from Springdale to historic Van Buren, Springdale to Winslow, and Van Buren to Winslow.
Depending on what excursion you book, the train rides could be anywhere from a 70-mile round-trip to a 134-mile round-trip.
The Springdale to Van Buren trip is pretty much an all-day trip with a 3-hour stop in Van Buuren for shopping and lunch in the city with small-town charm.
If you take the train rides from Van Buren they offer tourists the most scenic ride 3-hour ride through the picturesque Boston Mountains of the Ozark region of the state. Be prepared to see stunning views along the way as you ride over trestles and through a 1700-foot-long tunnel that will blow your mind. There's just something special about taking a train ride and seeing the countryside from a different perspective. It might even bring back some good old memories of playing with your old toy train set when you were a kid. Riding a train is certainly a piece of Americana's past and present history that as Americans we should really preserve.
For tickets and more information about these delightful trips go o their website here.
Upcoming Train Rides
Now is the time to start thinking about their Fall excursions, Holiday Express, and New Year's Eve train rides.
Tickets will not last long for these rides so better get your tickets now.
Stunning Views at This Arkansas Treehouse Getaway
This Arkansas treehouse is the perfect romantic getaway located in Bee Branch, Arkansas.