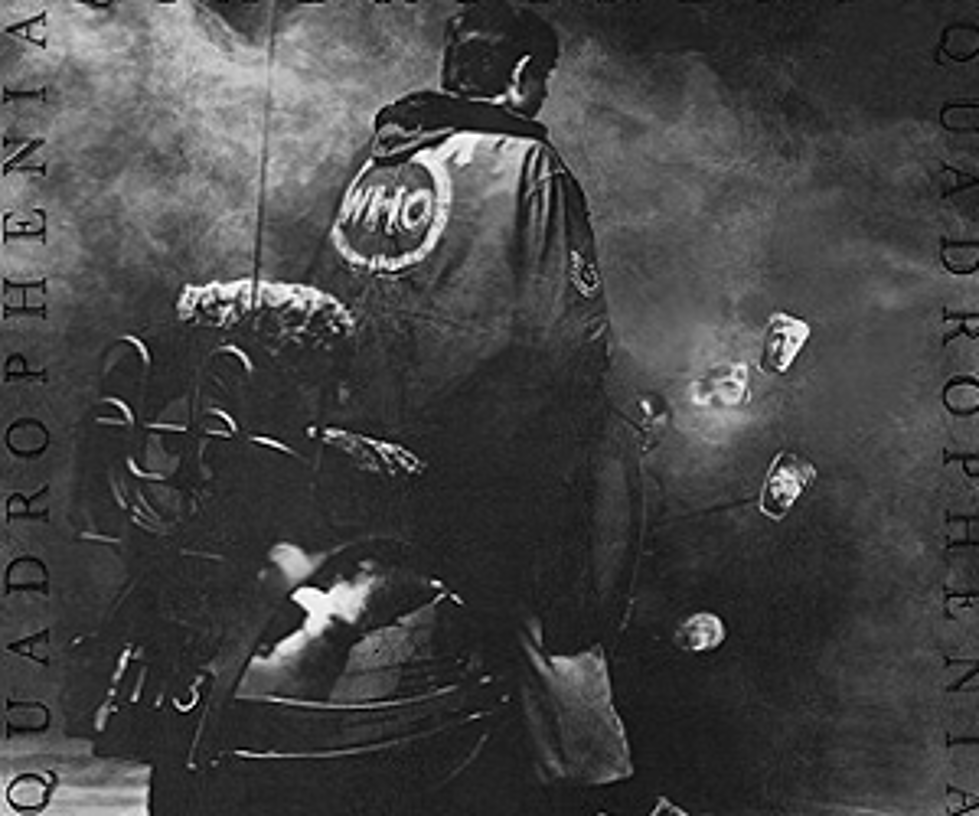 The Who Releasing Quadrophenia Album in June
YouTube
A new concert video and album capturing The Who playing its classic 1973 concept album Quadrophenia last year in London will be released in multiple configurations on June 10.  Quadrophenia: Live in London documents the band's performance at Wembley Arena on July 8, 2103, which was the final show of its Quadrophenia and More Tour.
The concert featured The Who performing the landmark double-disc record in its entirety, as well as a set of other memorable songs by the British rockers.  For the show, the band played in front of a high-definition video screen that showed a montage of archival footage and rare photos.  The event also included tribute segments to The Who's two late founding members bassist John Entwistle and drummer Keith Moon in which the band's current lineup performed along with concert footage of the departed rock legends.
Among the versions of Quadrophenia: Live in London that will be available is a deluxe box set that will be packaged in a round metal container designed to look like the headlight of a mod-era scooter.  The collection will feature a high-def Blu-ray and a standard DVD of the concert film, a two-CD soundtrack of the 2013 show, a Blu-ray audio disc boasting the first-ever 5.1 surround-sound mix of the 1973 Quadrophenia album, a booklet with photos and liner notes, and a collectible button and sticker.
In addition, the Blu-ray and DVD of the concert video, the double-CD soundtrack and the 1973 Quadrophenia Blu-ray audio disc all will be sold separately.  Digital versions of the 2013 concert video and album also will be available.