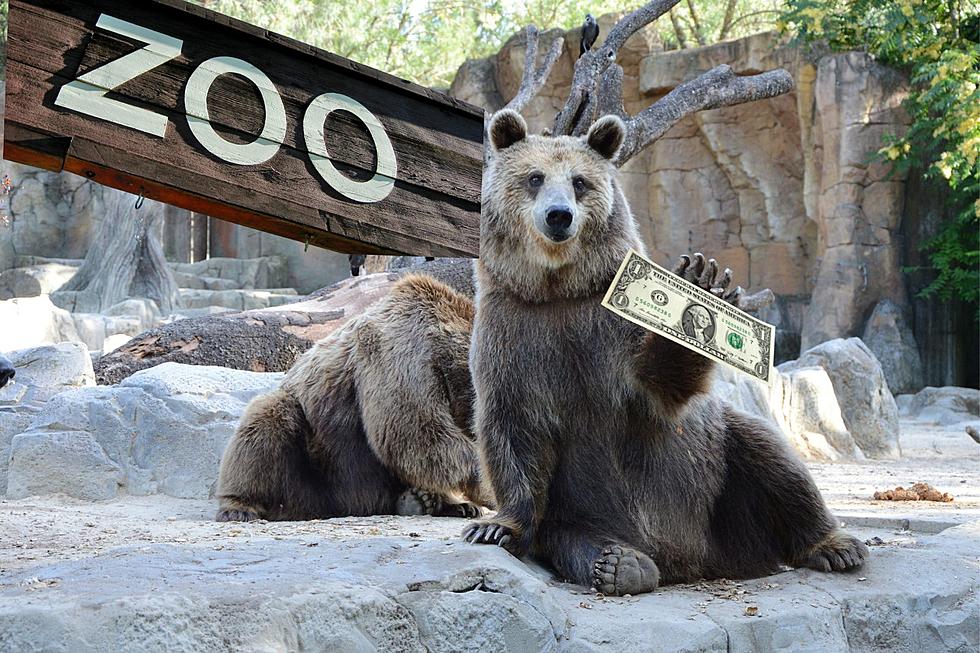 Take the Family on a Safari for $1 Day at the Little Rock Zoo
Canva
It's time to load up the family for a family fun-filled adventure at the Litte Rock Zoo this Saturday, July 15, because the zoo admission will cost only $1, thanks to Hiland Dairy.
Hiland Dairy Dollar Day will be celebrated with festive, interactive programs for all the family to enjoy. The Zoo will have hydration stations with free water and multiple first aid stations. Guests are allowed to bring re-fillable water bottles. These safety precautions will allow Arkansans to take advantage of the annual family event.
Dollar Day
According to a press release, the Zoo will also sell Hiland products for only $1 including iced tea, milk, and other beverages, while supplies last.
Hiland Dairy is an annual sponsor of the Zoo and has committed nearly $800,000 to the Zoo in the form of cash sponsorships and in-kind product donations over the last twelve years. Hiland is again renewing their annual commitment to the Zoo in in-kind product and cash sponsorship including a $10,000 capital gift.
They will also sponsor the Zoo's GloWild fundraising event in November. Formerly Coleman Dairy, Hiland Dairy is proud to sponsor this Dollar Day at the Zoo to bring family fun to all Arkansas families.
Free Parking
Hiland Dairy Dollar Day will be held on Saturday, July 15. Gates will open at 9 AM and the last admission will be at 3:30 PM with the Zoo closing to the public at 4 PM.
The Zoo's Newest Member
Abrazo is a tamandua, which are members of the anteater family. He has a semi-prehensile tail that helps him climb trees in search of meals. He uses his long tongue to catch ants, termites, and other small insects. Tamanduas can also give off a scent and are often called the "stinkers of the forest". This scent helps keep predators from wanting to get very close. Some say the strength of this odor is many times stronger than a skunk. That sounds skanky!
KATV Beth Hunt welcomes Abrazo to the zoo
here.
See Abrazzo up close just not too close, and let the adventure begin with a trip to the
Little Rock Zoo
, or call 501-666-7200 for more information.
LOOK: 30 fascinating facts about sleep in the animal kingdom