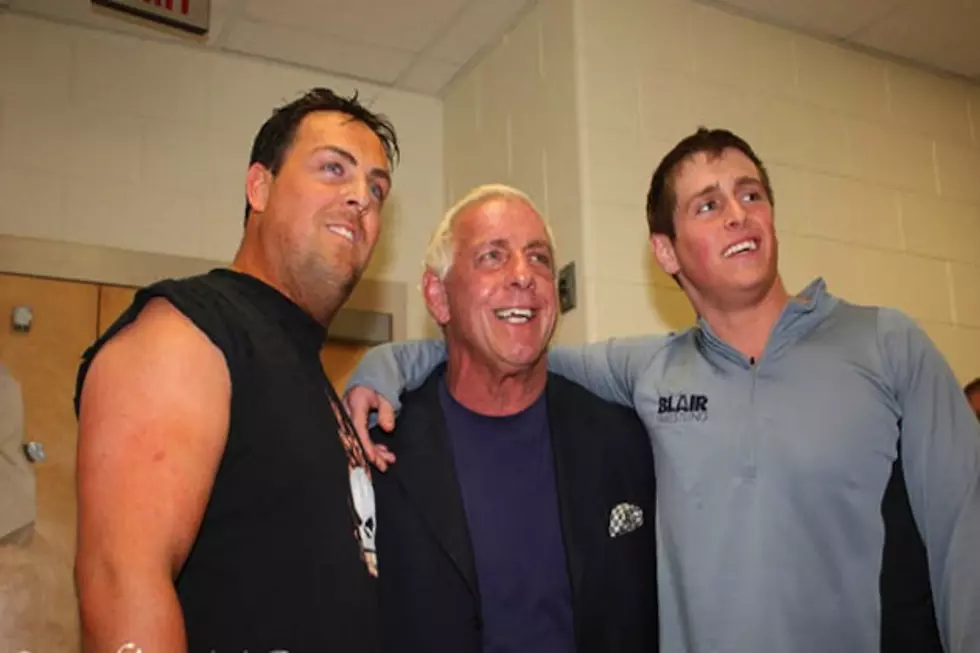 Reid Flair, Son of Ric Flair, Passes Away at 24
Flickr
Reid Flair, son of wrestling legend Ric Flair, passed away today at the age of 24. Reid Flair was found this morning in Charlotte, North Carolina and had just returned from working for All Japan. Few details are known at the time of this writing.
The son of "The Nature Boy", Reid who was making WCW television appearances as early 2000 when at the age of nine. Reid Flair was a bit of a prodigy, working matches as a kid, and following through with a strong amateur wrestling resume. He won an AAU National Wrestling Tournament in 1998. He was trained in the professional game by Harley Race, and made his adult debut in 2008 alongside his brother, David.
Reid Flair worked plenty of different promotions in his young career (Lucha Libre USA, Mid-Atlantic Championship Wrestling, Various NWA Affiliates, etc). He was also working on a worldwide scale with All-Japan. He debuted in January of this year, in a match alongside Keiji Mutoh. Reid Flair even won his first singles match for All-Japan against Yasufumi Nakanoue, with his father's patented Figure-4 leg lock.
Reid had been arrested on numerous occasions in the past. From 2007 until 2009, Reid Flair was arrested multiple times. It has been reported that such problems led to a falling out between the Flair family and American independent wrestling promotion Ring of Honor.
Our condolences go out to the Flair family, and all those effected by this tragic loss.