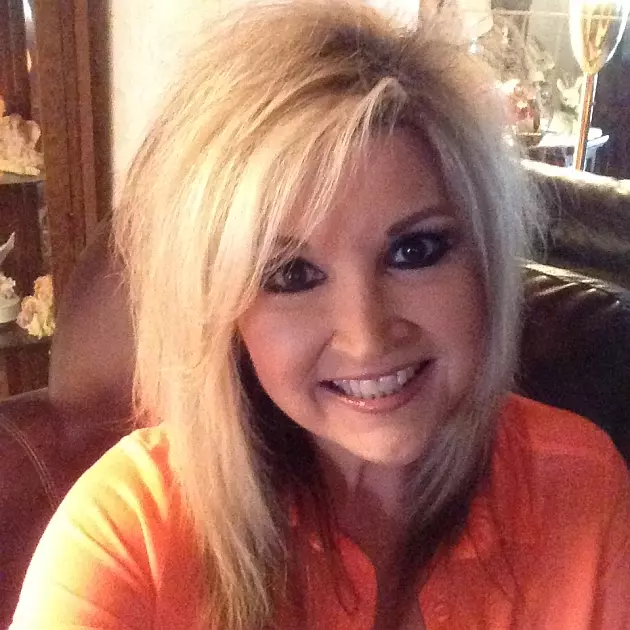 Nothing Can Keep Texarkana's Cristi Potts Down
Cristi Potts
After suffering from migraines her entire life, Cristi Clayton Potts finally found a diagnosis in 2005 when she learned she had six brain aneurysms. Her odds for survival were not good.
But she was determined not to let anything defeat her. So she had two brain surgeries and came out the other side -- beating the odds. But then, in 2014, three new brain aneurysms appeared. Hospital stays and doctors' visits and medical procedures soon became a way of life for Cristi, but she still remained steadfast in her will to fight. And fortunately, though they were still active, those latest aneurysms were small enough as not to require surgery, she said.
"Finally, I had survived 9 brain aneurysms with three still active in my brain, but I was able to breathe a little and try to live life normally."
But that feeling of normalcy, unfortunately, wouldn't last. In June of 2016, Cristi began having other health issues and went to see her gynecologist.
"I realized I had neglected every part of my body for the last 10 years while I was fighting for the health of my brain. So I went to my OB/GYN for what I thought would be a routine check up. After some abnormal tests, the doctor called me to come in on June 21 to tell me my pathology reports showed I had papillary serous carcinoma -- a rare form of cancer that only 5 percent of women are diagnosed with."
Cristi was quickly sent to an oncology gynecologist who specializes in this form of cancer and a complete hysterectomy was immediately scheduled. Two weeks after her surgery, she went back for her pathology results and that's when she learned the news -- the cancer had spread to her lymph nodes and her cancer was in stage 3. Chemotherapy was ordered.
"I had initially concluded this disease would finally be the one that took my life as I simply could not win against this vicious, rare form of cancer. But after days of succumbing to the diagnosis I began to realize the only reason I had beat nine brain aneurysms was because of my relentless 'fighter attitude.' And I had to find that 'fighter deep within myself' and start to fight like never before. I told myself that the fight against the aneurysms was only a preparation for the fighter I was to become.
"I was simply being prepared for an even bigger fight for my life so I have now become a warrior against this cancer and more determined to beat this disease."
Due to the overwhelming medical expenses of surgery and chemotherapy, Cristi's family and friends are holding an auction benefit to help her offset some of her medical expenses. The event is open to the public and will be held October 16 from 2-8PM at Scottie's Grill.
The Chad Suttles Band will perform and there will be a live and a silent auction, a raffle (items listed below), and drawings. Everyone is invited to attend and you don't need to be present to win. There will be at least 50 items in the silent auction. Raffle tickets will be $5 each. Here are the raffle items:
Yeti Hopper 20 Soft Cooler
Yeti Roadie 20 Quart Cooler
28" Blackstone Propane Griddle
Bayou Classic 4 Gallon Fryer