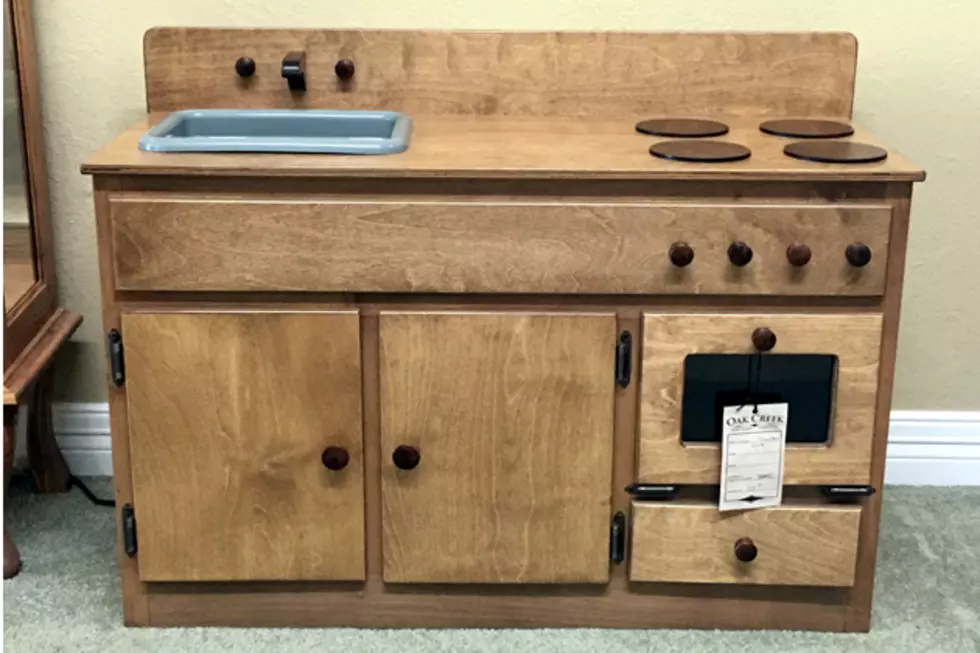 Seize The Deal Auction – Child's Playtime Kitchen From Oak Creek Amish Furniture
Oak Creek Amish Furniture
Next week at SeizetheDeal.com it'll be auction week. That means great savings on great items. This week is a preview of all the items that will be up for auction.
This is just one of the great things up for auction. It's the Child's Playtime Kitchen from Oak Creek Amish Furniture. What little girl wouldn't love to play in this kitchen?
According to Seize the Deal:
For hours of play, the Child's Playtime Kitchen features a hinged oven door for realistic function and opening cabinet doors for toy storage.
This kitchen is hand crafted and is valued at $379. Opening bid will start at only $150.
Oak Creek Amish Furniture is located at 8024 W. 7th Street Texarkana, Texas or call them at (903) 832-0793.
Take a look at all the items and get ready to make your bid next week. The Seize the Deal Auction will start Monday, March 27 and will close on Friday, March 31 at 7PM.