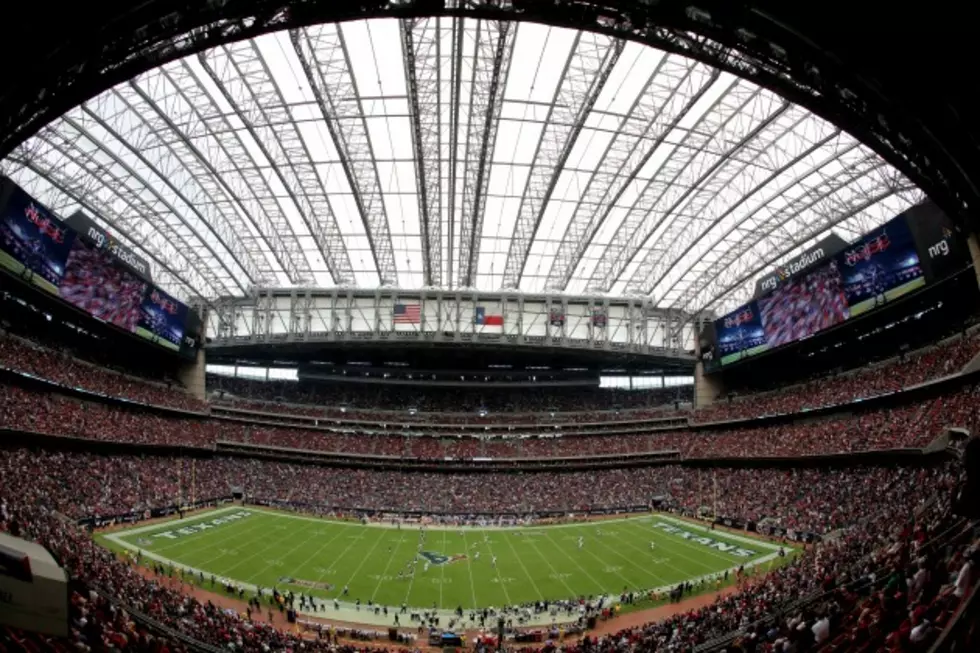 The Painman's All-Time 'Fantasy' Football Team
Thomas B. Shea/Getty Images
First things first, don't let the title to this post fool you. This has nothing to do with "fantasy football" like you play on a computer with a bunch of smack talking buddies.
What I'm about to present to you is my all-time favorite team. I was online recently and saw a story about a football legend and I immediately thought "I would definitely have him on my all-time team".
Well, I can't have 1 player without fielding an entire team, so here goes my all-time fantasy football team, assembled position by position.
QUARTERBACK – JOE MONTANA

The epitome of calm under pressure. Joe Montana is an 8-time Pro Bowl selection, has won 4 Super Bowls (XVI, XIX, XXIII, XXIV), 3-time Super Bowl MVP, and 2-time NFL MVP. He is a true legend in every sense of the word.

RUNNING BACK – EARL CAMPBELL

One of the greatest memories from my childhood is watching the Oilers with my dad. Dad use to always comment on Earl Cambell's toughness and his "second effort". When most backs would go to the ground, Campbell would keep chugging his tree trunk legs and would keep every drive alive while gaining more yards. No one could tackle Campbell, if they had good hands then they were dragged down the field. The way Campbell would punish those trying to tackle him makes him my favorite running back of all time. Campbell was a 5-time Pro Bowler, 3-time NFL Offensive Player of the Year, Offensive Rookie of the Year, and NFL MVP.

RUNNING BACK – WALTER PAYTON

The man known as "Sweetness" was the most graceful player I've ever seen play the game. Not only was he a great running back, he also had great hands. So, catching the ball out of the backfield wasn't uncommon for Payton. Sweetness was a 9-time Pro Bowler, Super Bowl Champion (XX), and NFL MVP.

Allen Steele/Getty Images Sport

Allen Steele/Getty Images Sport

WIDE RECEIVER – JERRY RICE

Without a doubt in my mind, Jerry Rice is the greatest football player of all-time. All players compare themselves to Rice at one time or another. When it was all said and done, Jerry Rice was a 13-time Pro Bowler, Pro Bowl MVP, 3-time Super Bowl champion, and Super Bowl MVP among many, many other awards. Jerry Rice was a 2010 Inductee in the Pro Football Hall of Fame.

Mike Powell/Getty Images Sport

Mike Powell/Getty Images Sport

WIDE RECEIVER – MICHAEL IRVIN

Granted, Michael Irvin was just as "active" off field as on, but you can't deny the fact that he's an amazing clutch receiver and a winner. 3 Super Bowl rings don't lie. He's also a 5-time Pro Bowler with over 11,000 receiving yards and a 2007 Hall of Fame induction.

Todd Warshaw/Getty Images Sport

Todd Warshaw/Getty Images Sport

WIDE RECEIVER – LYNN SWANN

Lynn Swan played in an era that was dominated by the run so his numbers, per se, probably don't warrant his placement on any "all-time" lists, his grace definitely does. While playing for the Pittsburgh Steelers, Lynn Swann was a 3-time Pro Bowler, 4 time Super Bowl champ, and Super Bowl MVP. Lynn Swann was, by far, the most graceful and acrobatic receiver of all-time and that secures his spot on my list.

You probably know Mike Ditka as a maniacal coach maybe because of his straight laced, yet witty, sportscasting for ESPN. But did you know he was a tight end for the Bears, Eagles and Cowboys? As a matter of fact, his career was highlighted by many awards and honors, but none greater than being the 1st tight end inducted into the Pro Football Hall of Fame.

Jonathan Daniel/Getty Images Sport

Jonathan Daniel/Getty Images Sport

OFFENSIVE LINE – 1992-96 DALLAS COWBOYS

When you combine players like Nate Newton, Mark Stepnoski, Larry Allen, Erik Williams, and Mark Tuinei you have an offensive line that has a total of 30 Pro Bowls and a hand full (3) of Super Bowl rings. Can't forget the fact that they led the way for the greatest running back of all time, Emmitt Smith.

George Rose/Getty Images Sport

George Rose/Getty Images Sport

Why did I choose the 1976 Steelers over the 1985 Bears and 2000 Baltimore Ravens? Well, they only allowed 138 points the entire season. Granted, that's not a better average of points per game than the 2000 Ravens (11 points per game…best ever), but their last 9 games were the best ever. After a slow 1-4 start, the Steelers ended their season with a 10-4 record and the Steel Curtain only allowed 28 points in the final 9 games. That's just over 3 points per game. Also, how do you dispute a defense with Mean Joe Green, Jack Lambert, Jack Ham and Mel Blount in it? I was just a mere lad when they played but I remember them well. Still gives me goosebumps thinking about how amazing and intense they were.

Simply put, Ol' Morty is the NFL's all time leader in points scored. He was literally ageless as he played (I think) 25 seasons.

Doug Benc/Getty Images Sport

Doug Benc/Getty Images Sport

Yeah, you read right…Sammy Baugh. Known as Slingin' Sammy Baugh, this Hall of Fame Quarterback also served as the punter for the Washington Redskins. Think about it, this was the pre-facemask era in football, so the 2 positions that received the most heat from the defense was QB and Punter and he did both with no protection for that shiny smile.

Not only was he a great coach, but he was the Yogi Berra of the NFL. His quotes should be on t-shirts and you should buy those shirts.

Just a few of those great quotes:

Dallas Cowboys may be America's team, but the Houston Oilers are Texas' team.
I never scrimmage Oilers against Oilers…what for? Houston isn't on our schedule.
Because she's too ugly to kiss goodbye. (talking about why he took his wife to all Oilers road games)
One year ago, we knocked on the door. This year, we beat on the door. Next year, we're gonna kick the son-of-a-bitch in.

CHEERLEADERS – HOUSTON TEXANS

Does this really need explanation?