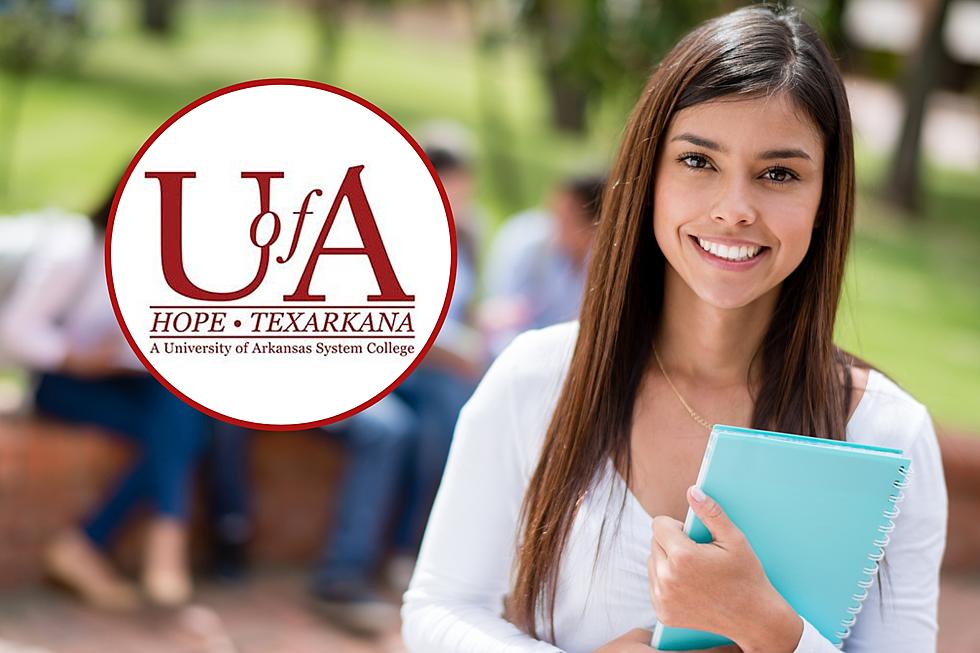 It's a Huge Fall Semester For UAHT Enrollment, The Largest Since 2019
UAHT, Canva
The 2023 fall semester at the University of Arkansas Hope-Texarkana is looking great. The university welcomed 1,292 students this fall. The great thing is that this means there was a 9% increase over the previous year. Not only that but this fall is the college's largest fall enrollment since 2019.
UAHT Chancellor Dr. Christine Holt said in a press release,
We are thrilled with the positive trajectory in enrollment.  As rural community colleges across the nation continue to struggle with decreasing enrollment, this increase is a testament to the hard-working faculty and staff at UAHT who continue to put students first. Our collaborative and innovative efforts in how we serve students equate to their success as they enter the workforce or transfer to a four-year university.

 
Some of the reasons for this increase are things like the 24% increase in enrollment in high school students through concurrent credit with the Hope and Arkansas High Collegiate Academies and the Secondary Career & Technical Education Center. Another factor is the increase of 28% of students transferring to UAHT from other institutions.
Holt said that students and parents are seeing the benefits of community colleges. With the affordable tuition and scholarships offered, the Hempstead Guarantee, plus the Arkansas state scholarships and in-state tuition that are offered to border county residents.
Our innovative early college high school programs, technical training programs, health professions programs, and world-class general education transfer degrees provide a bridge to the future for every student.
For more information about the University of Arkansas Hope-Texarkana, you can call (870) 777-5722 or visit uaht.edu.
LOOK: Popular fashion trends from the year you were born
Leg warmers, pillbox hats, and overalls are a few of the most memorable fashion trends over the last 100 years. Take a trip down memory lane and explore these trends.
LOOK: Things from the year you were born that don't exist anymore
The iconic (and at times silly) toys, technologies, and electronics have been usurped since their grand entrance, either by advances in technology or breakthroughs in common sense.
See how many things on this list
trigger childhood memories—and which ones were here and gone so fast you missed them entirely.