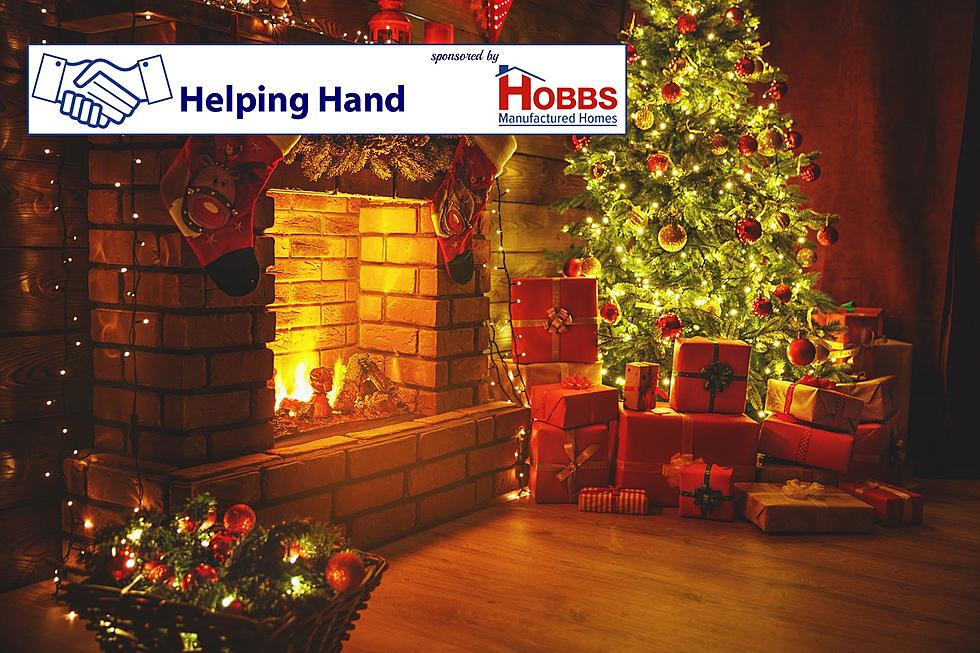 Hobbs Helping Hand December Winner Announced
interior christmas. magic glowing tree, fireplace gifts in dark at night.
Thanks to our friends at Hobbs Manufactured Homes sending out all that love out to our listeners in 2021
Congratulations to our December winners Cynthia and James Pride of Texarkana Texas. They were nominated by Tom Owens.
A big congratulations to all our winners this past year in the Hobbs Helping Hand Contest.
Delinda Rumbo, Shannon King, Tony and Lori Wheelington, Deanna Hughes, James Wright, Georgie Murchison, Yolanda Mora, Krishtina Wright, Kelly Goff, Dustin Roach and Lisa Weeks.
And once again a big thank you to our sponsor Hobbs Manufactured Homes in Texarkana.
Be sure to stop by Hobbs Manufactured Homes in Texarkana at 1800 Piney Rd in  Texarkana, TX or call them (903) 735-9921 You can also check them out online at hobbsmanufacturedhomes.com
Enter your number to get our free mobile app