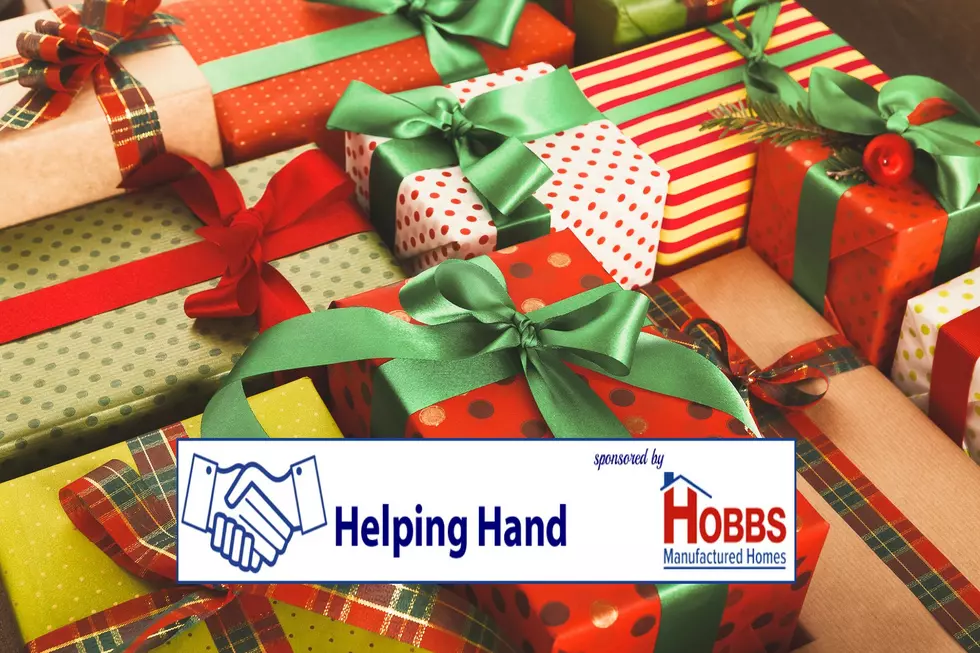 'Hobbs Helping Hand Contest' in December: $500 VISA Gift Card
Getty Images.
The Eagle has teamed up with Hobbs Manufactured Homes in Texarkana to help someone out. If you have a friend that's between a rock and a hard place and you want to give them a helping hand? We got you covered.
In the month of November, someone will receive a $200 VISA gift card towards ingredients for a beautiful Thanksgiving Dinner, -Winner will be announced Thursday, November 19, 2020
And Still ahead in the Hobbs Helping Hand Contest:
December it's $500 toward Christmas gifts!
All you need to do is download the Eagle 106.3 app then Text Us through the Eagle app your nomination of someone, a family or yourself that needs a helping hand this month.
So what are you waiting for? Nominate someone or yourself today for The Hobbs Helping Hand Contest
be sure to include a phone number too
!  Hobbs Helps is brought to you by Hobbs Manufactured Homes in Texarkana and Texarkana's classic rock station eagle 106.3
Be sure to stop by Hobbs Manufactured Homes in Texarkana at 1800 Piney Rd in  Texarkana, TX or call them (903) 735-9921 You can also check them out online at 
hobbsmanufacturedhomes.com
Enter your number to get our free mobile app