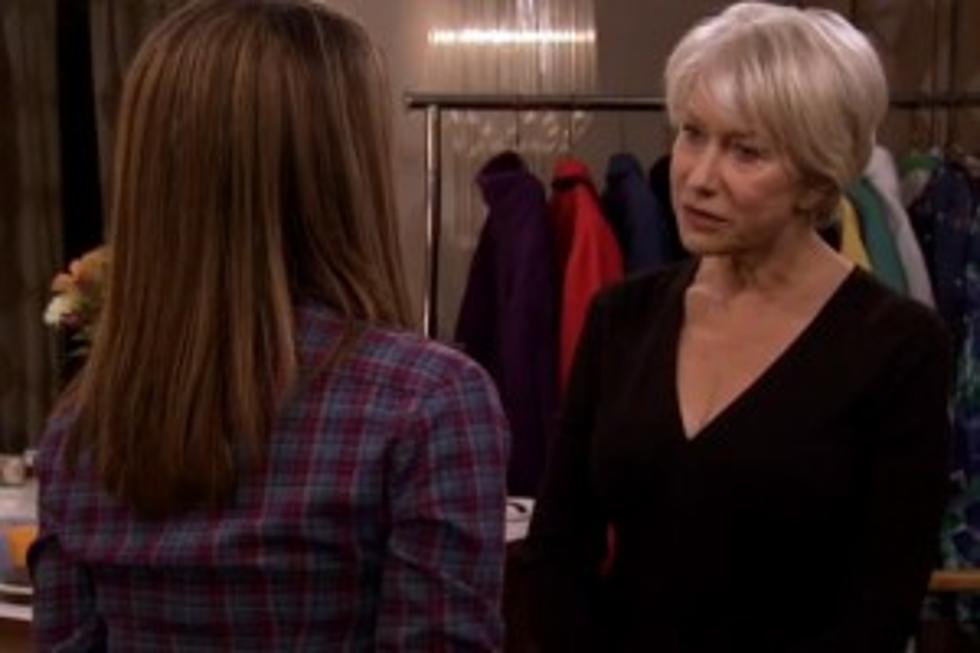 Helen Mirren Hosts 'Saturday Night Live' [VIDEOS]
The 65-year-old Oscar winner certainly gave it her all in an episode that seemed to rely on two things: her never-aging beauty and her ability to impersonate famous people.
When she wasn't pole dancing or letting Kristen Wiig get up close and personal with her, uh, "magical bosom," Mirren gamely impersonated everyone from actress Helena Bonham Carter to author Mary Shelley. In one sketch, Mirren portrayed First Lady Eleanor Roosevelt, who, in a riff on the much-maligned miniseries 'The Kennedys,' was revealed to be a lesbian with a thing for Marilyn Monroe (Abby Elliot). The result? Some girl-on-girl action between Mirren and Elliot. (No complaints here.)
The episode also featured musical guest the Foo Fighters.
We've compiled the best clips from Mirren's episode, courtesy of Hulu. Check them out below.
Helen Mirren: Full Episode
The Roosevelts
Strip Club
Mary Shelley
'SNL' Digital Short: Helen Mirren's Magical Bosom
Foo Fighters Perform 'Walk'