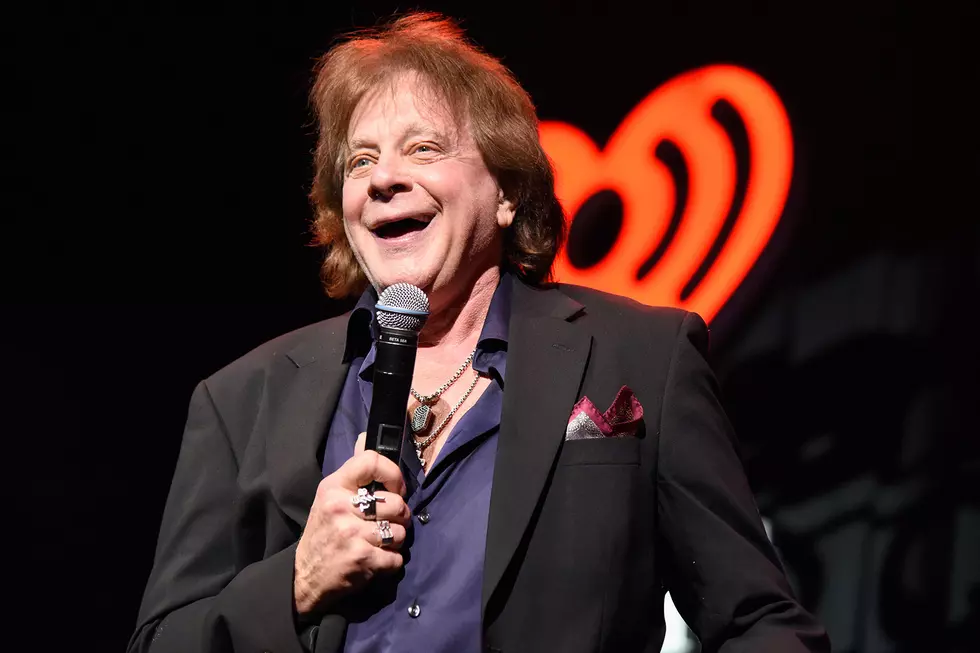 How Eddie Money Overcame His Lifelong Struggle with Alcoholism
Tim Mosenfelder, Getty Images
From his earliest days in the spotlight, Eddie Money struggled with addiction issues. But he remained determined to deliver the best live performances he could, as he told UCR in a previously unpublished interview from 2014.
"I wasn't the kind of artist that was like a Jim Morrison or Janis Joplin or Jimi Hendrix," Money, who passed away on Sept. 13 at the age of 70, said. "I had a drinking problem, because alcoholism is hereditary and I'm an Irishman, so I was always knocking down a lot of vodka. And of course they said cocaine wasn't addicting back in the '80s, which was a bunch of bullshit. So I had my problems with substance abuse and stuff like that."
He continued: "But I always did my best to do my shows kind of straight. You know, I've seen some tapes of Jim Morrison and people doing bad shows and you feel like filling in the hole for them, you know?"
When it came to studio work, Money credited his producers with helping him keep focused, name-checking Tom Dowd, who helmed 1982's No Control and its follow-up Where's the Party?, as one who'd helped him evolve as an artist. "Tom Dowd, who worked on the atom bomb, for Christ's sake, in World War II!" The singer said. "He was a genius of a man. He produced Rod Stewart and that was really me coming right after my drug overdose. I killed the sciatic nerve in my left leg and I couldn't even walk for eight or nine months. Tom Dowd was a great producer."
He reflected: "Richie Zito did a great job. I also worked with Keith Olsen. Bruce Botnick was a wonderful man and he did my first two records. [W]hen I look at all of these producers, I really feel like I had an awful lot to do with producing these albums myself, but of course you gotta [take] your hats off to these guys that knew how [to deal] with all of that other bullshit." He added: "But you know, now you've got kids making records at home, for Christ's sake!"
In a 2017 interview with Philly Voice, Money revealed that he stopped drinking in 2009, although he still occasionally felt the temptation. He reiterated that his problems were the result of his family's history, but also downplayed it as part of the trappings of fame while being grateful that it didn't lead to the hardest drugs.
"I wasn't the only rock star that drank too much vodka," he said. "I mean, I never stuck a needle in my arm in my life and I never freebased cocaine or did heroin or nothin' like that."
Rockers We've Lost in 2019