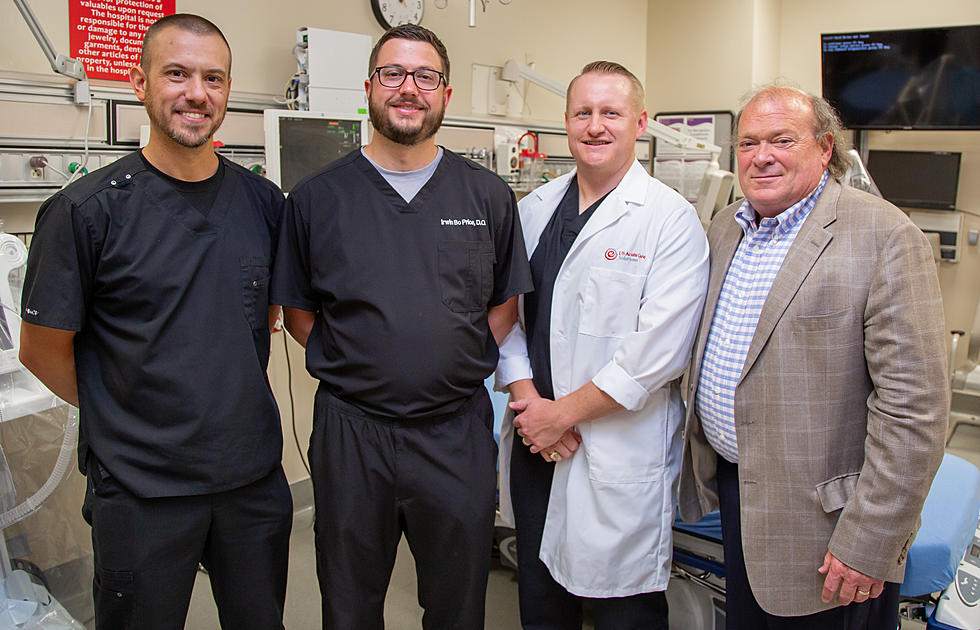 CHRISTUS St. Michael Recognized in Exceptional Emergency Medicine Training
CHRISTUS St. Michael Texarkana
The CHRISTUS Health Primary Care Emergency Medicine Fellowship - Texarkana was recognized by the American Board of Physician Specialties (ABPS) as a training institution in emergency medicine.
The Fellowship Program is a year-long training curriculum designed to provide an educational experience to lead physicians who are board-certified in family medicine to achieve an additional board certification in emergency medicine, according to the press release.
"It really is a unique opportunity," said program coordinator Jeff White. "CHRISTUS St. Michael has never embarked on a fully-sponsored residency or fellowship program like this, and every member of the team worked diligently to get it off the ground and moving. Providing the service and building the program is a great thing for this community, and it is truly an honor to have been recognized for excellence and innovation."
During the training year, trainee physicians experience an emergency medicine training curriculum approved by the Texas Medical Board that leads them to build further on their already robust foundation of knowledge and skill.
"This recognition from the ABPS serves as validation of the excellence in education and innovation the program provides under the oversight of ABPS, the American Academy of Emergency Physicians (AAEP) is the specialty arm by which the program is recognized," said Jeb Frost, DO, the program's Clinical Director. "The fellowship program serves as a training mechanism that provides our community with dual-board-certified physicians in the Emergency Department, which is a tremendous advantage when it comes to providing care to critically ill and injured patients."
The majority of emergency medicine physicians in the country are not dual-board-certified. As a result of the fellowship program, CHRISTUS St. Michael will have the honor of continually introducing physicians into the community who are among the minority in terms of educational training and board certification.
In addition to providing a pathway to board certification for program graduates, AAEP recognition involves a continual reassessment schedule to ensure the program maintains a high level of quality, innovation and educational excellence in accordance with the guidelines of the board.
"Across the country, hospitals are challenged by a shortage of emergency medicine physicians," said Dr. Mike Finley, Chief Medical Officer, CHRISTUS St. Michael Health System. "By providing this training program, CHRISTUS St. Michael is taking the innovative approach to 'growing our own' emergency medicine physicians, while avoiding some of the challenges of recruiting physicians from a narrow nationwide pool."
"The program fosters an environment of continual educational growth, innovation, and clinical excellence throughout the Emergency Department," he explained. "The staff physicians who serve as educational faculty in the program continue to hone their skills and knowledge as a result of their teaching. These factors, coupled with the validation of educational excellence from AAEP, help CHRISTUS St. Michael provide the best possible care for our community – and that is truly what our mission of extending the healing ministry of Jesus Christ is all about."