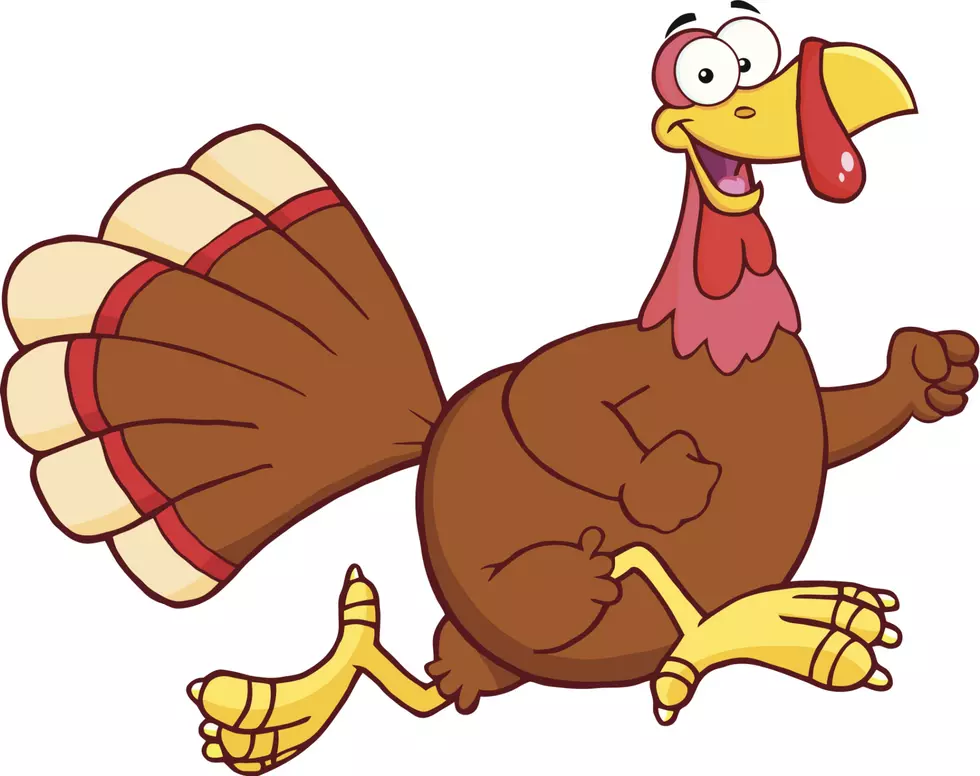 CHRISTUS St. Michael Atlanta to Host Turkey Trot/Community Feast
Getty Images/iStockphoto
Burn some pre-holiday calories and compete for cash prizes up to $700 at the 22nd Annual Turkey Trot 5K in Atlanta, TX, and then join in more fun at the 3rd Annual Community Thanksgiving Feast with both events hosted by CHRISTUS St. Michael Atlanta Foundation this Saturday, November 16, 2019.
According to the press release, the 5K loop course will begin at 10 a.m. at the CHRISTUS St. Michael Atlanta Outpatient Rehabilitation Center located at 901 S. William Street.  To pre-register for the race, go to www.christusstmichaelatlantafoundation.com.  The entry fee is $35 per person for runners or walkers. The entry fee for students and senior runners over the age of 60 is $25. Packets can be picked up for those who pre-register from 12 p.m.-6 p.m. on Friday, Nov. 15, at the CHRISTUS St. Michael Health and Fitness Center Atlanta, 204 N William Street, or the morning of the race. Late registration will also be available on the morning of the race beginning at 9 a.m. Parking will be available at CHRISTUS St. Michael Hospital-Atlanta.
For the second year, the 2019 5K will feature a course bounty.  In addition to the $200 cash prize for the top male and female finishers, an additional $500 will also be awarded if the top male and female finishers beat the time from last year. 2018 top finishing times were: male: 15:34 and female: 19:56. Additional prizes will be awarded to the top walker and the top 3 male and female finishers in the following age categories: 12 & under, 13-18, 19-29, 30-39, 40-49, 50-59, 60-69, 70 & over.
All 5K participants will receive a ticket to the Community Thanksgiving Feast.  Awards will also be announced at the feast. The feast will include a turkey cook-off, pumpkin pie cook-off and all the traditional Thanksgiving treats.