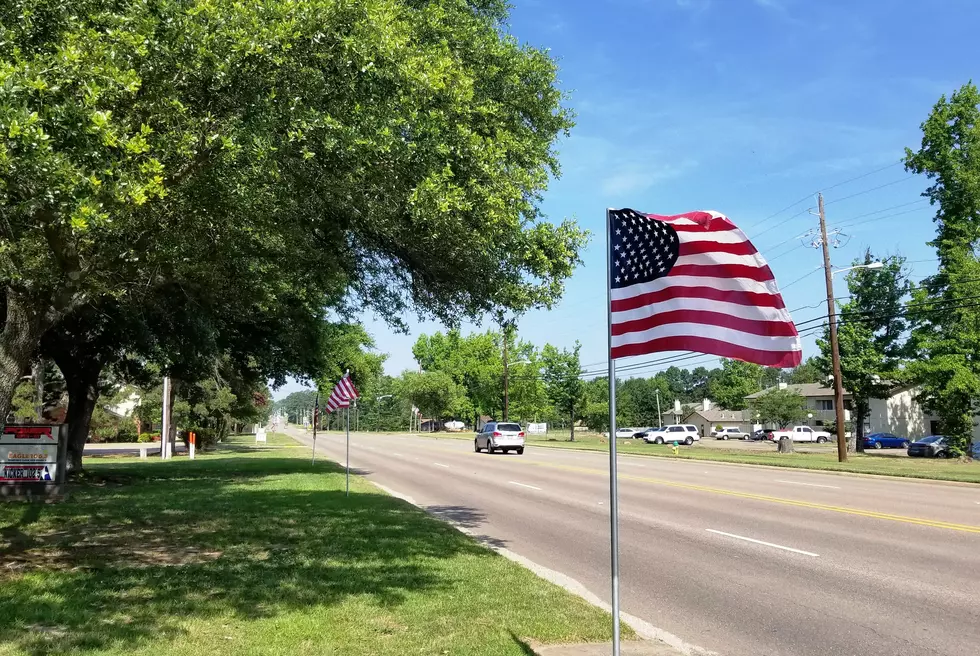 Celebrate Flag Day or Other Patriotic Holidays In Texarkana While Helping Others
American Flags in front of station - Rotary Flags
You see them all the time, US Flags lining the streets of Texarkana, Texas and Arkansas, have you ever wondered where they come from, who puts them out and picks them back up? Does it cost anything? Well, here are your answers.
Texarkana area Rotary Clubs are responsible for the onslaught of flags we see around town every patriotic holiday. Yes, it does cost a little money to have them put out a flag or two or three for you or your business, but not that much and it's so convenient. It not only raises money for Rotarian projects every year but they also share that money with many groups around the city, Scout Troops, church youth groups, and many other groups help put them out so they get a cut of the proceeds as well.
1-2 flags = $45 each
3-4 flags = $40 each
5-9 flags = $38 each
10-19 flags = $35 each
20 or more flags = $33 each
That will get you an American Flag(s) displayed at your business or house for six flag-appropriate holidays each year including:
4th of July
Patriot Day
Memorial Day
Veterans Day
MLK Day
Presidents Day
For more information about the Rotary Flag Project, call 903-223-6533. If you're ready to get started, download the form below.