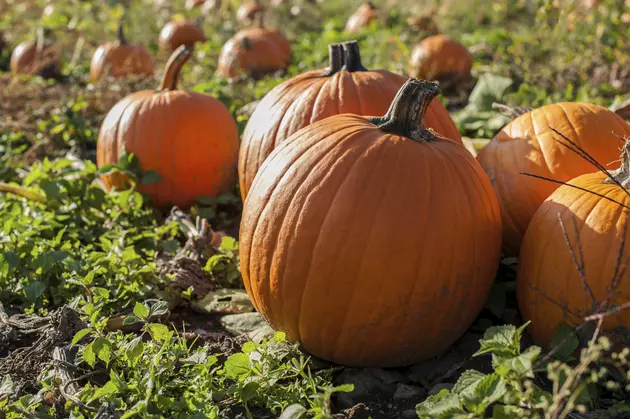 Best Places in Texarkana to Get a Pumpkin
ThinkStock
Halloween is less than a week away so now is the perfect time to get that pumpkin because it'll be time to carve it this weekend. But where is the best place in town to get your pumpkin?
Of course, you'll find nice pumpkins at Albertsons, Super One Foods and Walmart but for that extra special pumpkin shopping experience, there are a few places to really check out!
1.The Pumpkin Patch at Williams - Located at Williams Memorial United Methodist    Church at 4000 Moores Lane. Open every day 11:30AM to Dark through Tuesday, October 31. Pumpkins and gourds are for sale. This is also a great place to bring the family for fall your family photos.
2. Ellis Home Decor and Garden - at 3920 Summerhill Road. This is where you can not only get pumpkins but also other autumn decors for your home. Plus, they always have a great fall setting so you can get pictures of the kids too.
3. Noble Oaks Farm - at 6940 Richmond Road. This is a great one to take a couple of hours or all day and enjoy their Fall Festival while you find the perfect pumpkin. The also have a corn maze and a lot of other activities too. $10 for the day. Kids 3 of age and under are free.