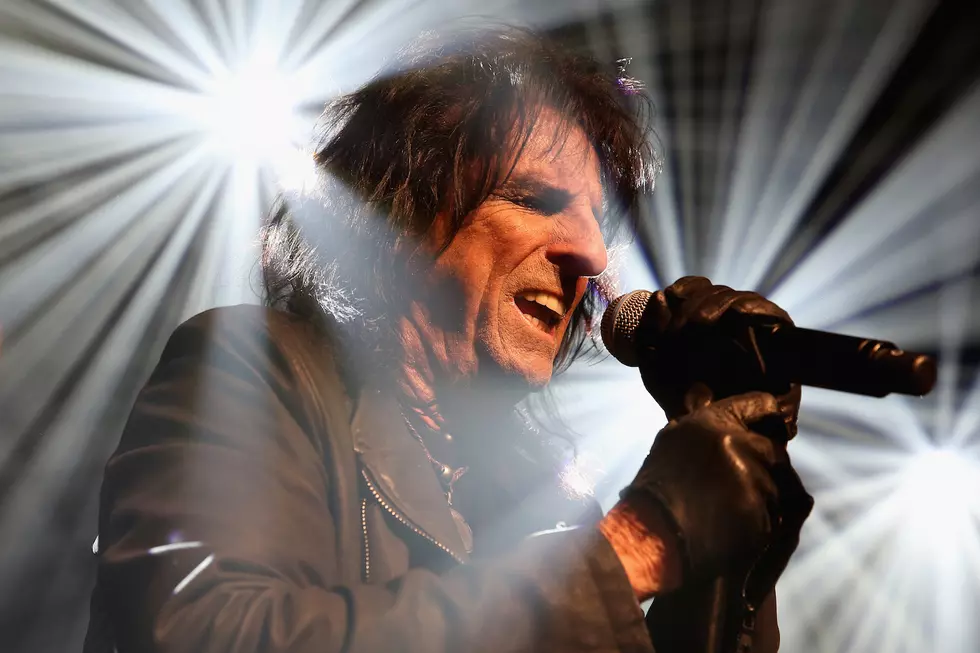 Alice Cooper Rocks Out to the Roots of 'Detroit City 2020′
Tasos Katopodis, Getty Images
KISS aren't the only ones who can sing about Detroit's rocking nature. In fact, hometown hero Alice Cooper is proudly displaying his motor city love with the new lyric video for the song "Detroit City 2020" from his new Breadcrumbs EP.
The set as a whole pays respect to his Detroit heroes, featuring guest turns from the Detroit Wheels' Johnny "Bee" Badaniek, Grand Funk's Mark Farner and MC5's Wayne Kramer. Cooper also returned to Detroit to record the EP at Rust Belt Studios.
"Detroit City 2020" opens the EP, and serves as a bit of a rewrite of Cooper's 2003 song "Detroit City." The EP also offers nods to Suzi Quatro, Bob Seger, MC5, Shorty Long, the Dirtbombs and more, as you can see in the track listing below. Look for Breadcrumbs dropping tomorrow (Sept. 13) and pick it up here.
Cooper will return to the road in November, kicking off a U.S. headline tour Nov. 3 in Ft. Myers, Fla. Dates and ticketing info can be found here.
Alice Cooper, Breadcrumbs Track Listing:
Side A:
1. "Detroit City 2020"
2. "Go Man Go"
3. "East Side Story"
Side B:
1. "Your Mama Won't Like Me"
2. "Devil With a Blue Dress On"/"Chains of Love"
3. "Sister Anne"
Alice Cooper, "Detroit City 2020"
See Alice Cooper in the Top 50 Hard Rock + Metal Live Acts of All Time