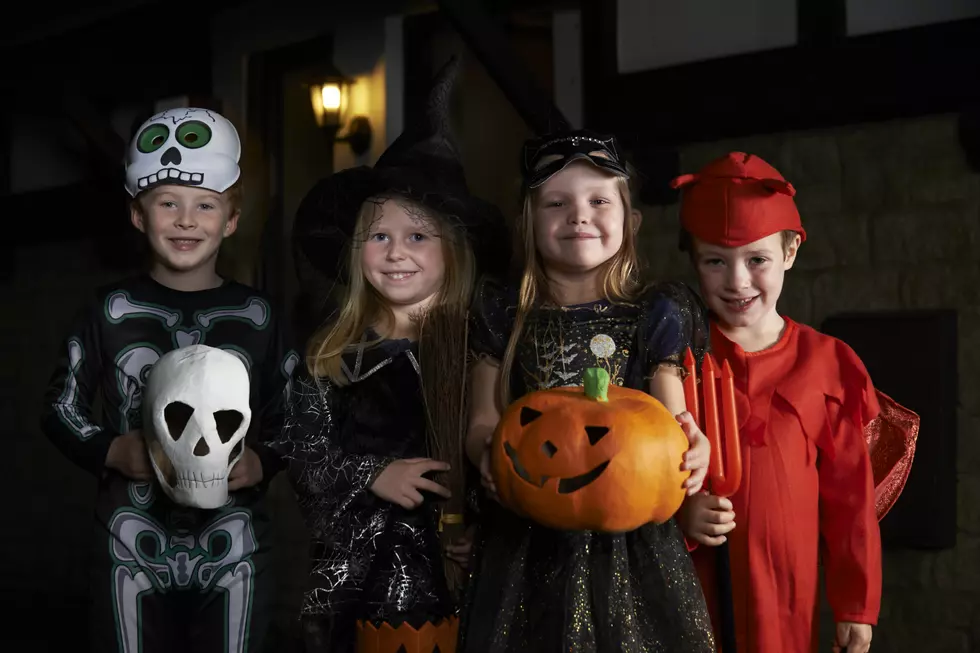 2018 Texarkana Trunk or Treating And Halloween Fun October 31
ThinkStock
Trick or Treat, Halloween is here! We've updated our list of Halloween events for the kids!   
There is a chance of rain tomorrow so you might check the links below for any changes.
Truck or Treat and Fall Festival Events:
Trinity Baptist Church - 3115 Trinity Boulevard in Texarkana, Arkansas. Fall Fest rain or shine. 6PM to 8PM.   Games, Candy, Inflatables, Food, Fellowship, and Fun.
Fellowship Bible Church - 1601 Moores Lane in Texarkana, Texas.  Fall Festival starting at 6:30PM with costumes, hot dogs, candy, inflatables and dunk tank.
Classic Chrysler Dodge Jeep Ram - located at 1102 Walton Drive, Texarkana, Texas. 5PM to 7PM. There will be plenty of treats for all the ghouls and zom-boys.
Liberty Eylau Baptist Church - 5605 S. Lake Drive, Texarkana, Texas. From 6PM to 7:30PM.  For kids through the 6th Grade. There will be at least 20 decorated trunks to stop by and see. Come get lots of candy and have a great time!
Healthcare Express Wake Village - Event will be at Vernon Green Park in Wake Village in Wake Village. 5PM to 7:30PM. There will be games, fire trucks, a photo booth, and lots and lots of candy! Dress your kiddos up in their Halloween best
St. Paul Missionary Baptist Church - 2921 Norris Cooley Drive, Texarkana, Texas  5:30PM to 7:30PM Food, Fun an Fellowship St. Paul's annual Trunk or Treat! This year there is also a chili cook-off.
Haunted Houses:
The Haunted Basement located in the old First Baptist Church building at 142 North Elm Street in downtown New Boston. Open every Friday and Saturday night in the month of October and Halloween night. $10 admission. Opens at 7PM. til around 10PM or until everyone is gone. A waiver is required to enter. Under 13 of age, a waiver is required by adult. From more information please call 903-293-5963.
Update: Due to the weather forecast for Halloween night Haunted Trails in Leary - has closed for the year.