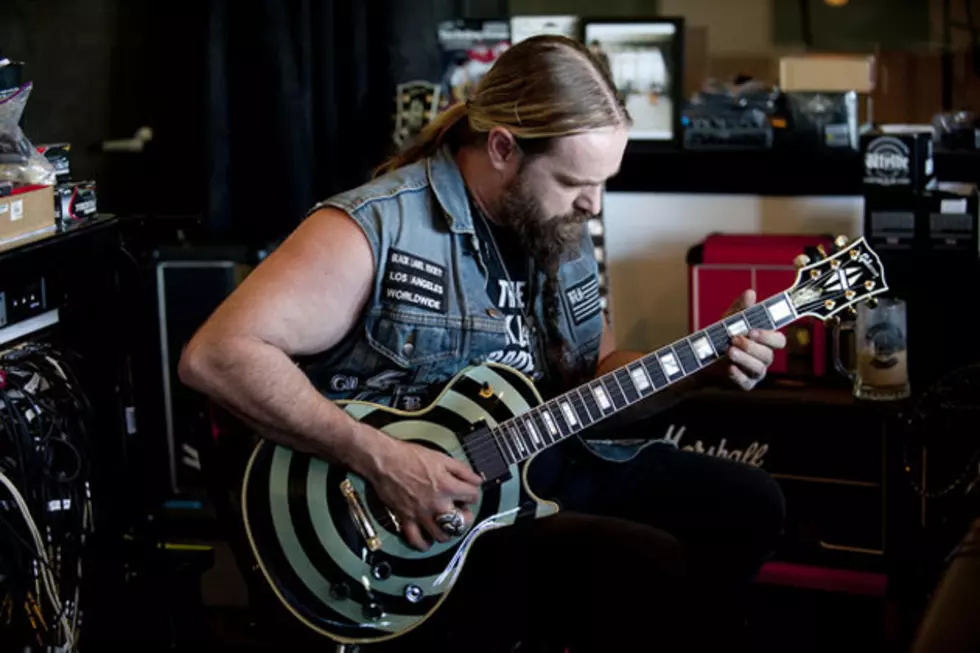 Zakk Wylde's Stolen $10,000 Guitar Pawned for $50
Scott Uchida, ScottUchida.com
Zakk Wylde's guitar has been found. The Pelham Blue Gibson Les Paul (pictured above) recently turned up at a Chicago pawn shop after having been stolen from his tour bus last March.
The Chicago Tribune reports that the guitar was brought into the Royal Pawn Shop approximately 10 days after someone lifted it while Wylde was on stage paying tribute to the career of Jimi Hendrix as part of the Experience Hendrix tour. Although area pawn shops were alerted to be on the lookout, the shop's owners admit that they forgot about it when it was brought in, and an employee paid the thief roughly $50. The custom-made guitar is valued at $10,000.
As the guitar sat in storage during a mandatory 30-day waiting period, the owners brought it to Chicago Music Exchange on the city's North Side, where it was immediately identified as belonging to Wylde.
The guitar has not yet been returned to its owner. It is still in the hands of the police, who are continuing to investigate the crime. However, Wylde's manager told the Tribune, "All I need to know is that it was found. That's good news."