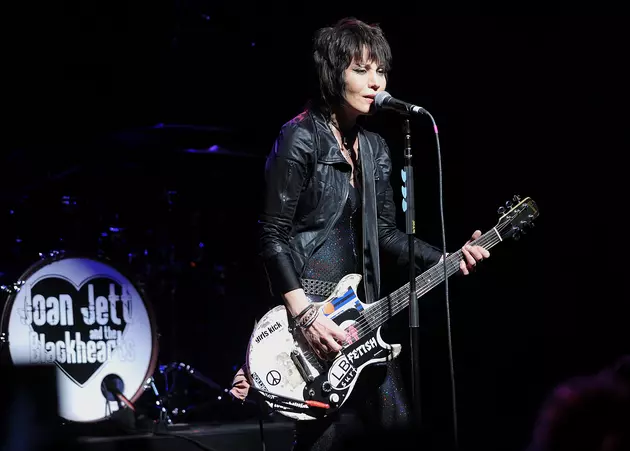 Win Tickets to See Joan Jett October 6 at Horseshoe Casino in Bossier City
Getty Images
Wow, look what we have! Tickets to see Joan Jett and The Blackhearts in concert at The Riverdome at Horseshoe Casino in Bossier City, Lousiana Friday, October 6. 
When we found out she was going to be in concert so close to us, we pulled some strings to get a pair of tickets to the show.
What's your favorite Joan Jett song? A few years ago Ultimate Classic Rock listed their top 10 of her songs. Check it out and tell us if you agree.
We are making it easy for you to win a pair of tickets to see Joan Jett in concert. Just get social with us. All you have to do is "like" and "share" just like you already do every day. Just click on the red button below, then click on the icons to 'follow' and "share" us on Twitter, subscribe to our YouTube channel and "share" us on Facebook. It's that easy!