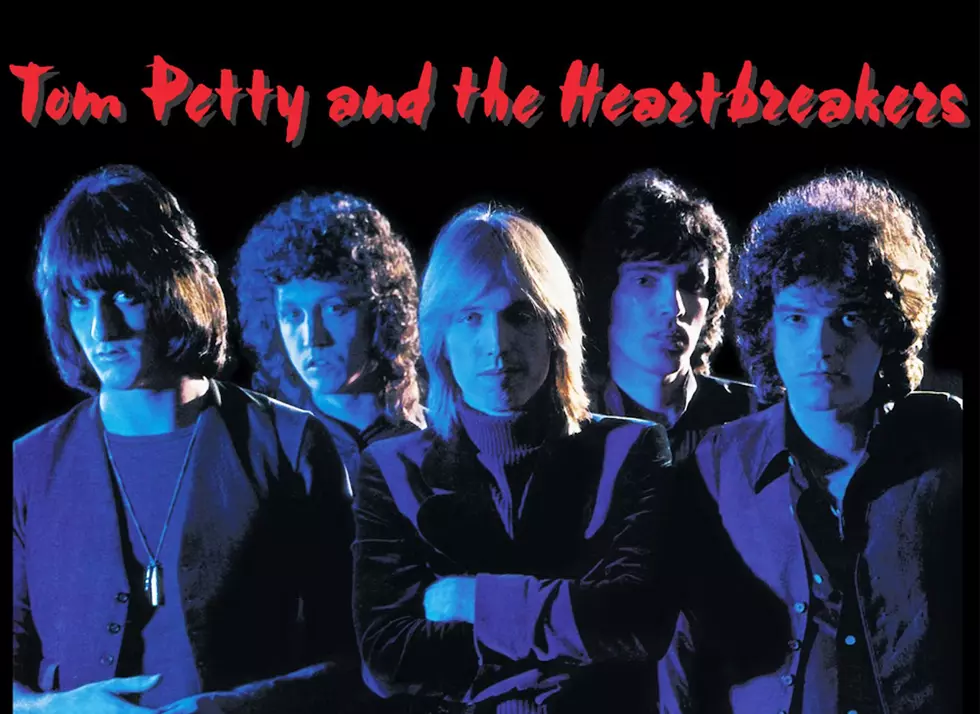 45 Years Ago: Tom Petty Just Misses on Rocked-Out 'You're Gonna Get It!'
Shelter Records
Tom Petty and the Heartbreakers doubled down a year and a half after their self-titled debut fooled some music fans into thinking that the Los Angeles-based classic rockers were maybe a New Wave act.
Released on May 2, 1978, You're Gonna Get It! loaded up on Byrds-ian jingle-jangle, classic-rock guitar crunch and a few meathead riff-based songs that made it clear that Petty and his band had little in common with the skinny-tie kids and their synthesizers.
Unlike 1976's Tom Petty and the Heartbreakers, You're Gonna Get It! comes off as a straightforward rock 'n' roll album with few detours – except for those that turn back to the '60s.
But where the debut bristled with new-band energy, the follow-up LP lags at times, barreling through some of its songs with a workmanlike thud. The heavy touring that accompanied the first album started to take its toll on the band – especially Petty, who penned 10 songs that couldn't quite keep up with the best of the debut.
Essentially, You're Gonna Get It! doesn't get much breathing space. Still, the band had generated enough buzz from its debut to fuel much of the second album's drive. The record – which was originally titled Terminal Romance – was recorded in Hollywood through 1977 and early 1978.
Listen to Tom Petty and the Heartbreakers' 'I Need to Know'
Fresh off the road, the group sounds tough and hard on You're Gonna Get It! Their playing, song for song, is even better than on the debut; it's the songs that bring them down. Only the singles "I Need to Know" and "Listen to Her Heart" have much identity among the somewhat faceless rockers.
You're Gonna Get It! still ended up reaching No. 23 – a better showing than Tom Petty and the Heartbreakers' No. 55 peak. Neither single made it to the Top 40, but "I Need to Know" almost did, stopping at No. 41.
The album went gold, the band went back on tour and they came out swinging on 1979's Damn the Torpedoes, their masterpiece. And in a way, they needed to make You're Gonna Get It! to get there. You can thank or blame second-album nerves, or deadlines, or even the usual sophomore slump.
Tom Petty's Heartbreakers: Where Are They Now?
The surviving members continue to forge new paths.
The Importance of Tom Petty's 'Wildflowers'