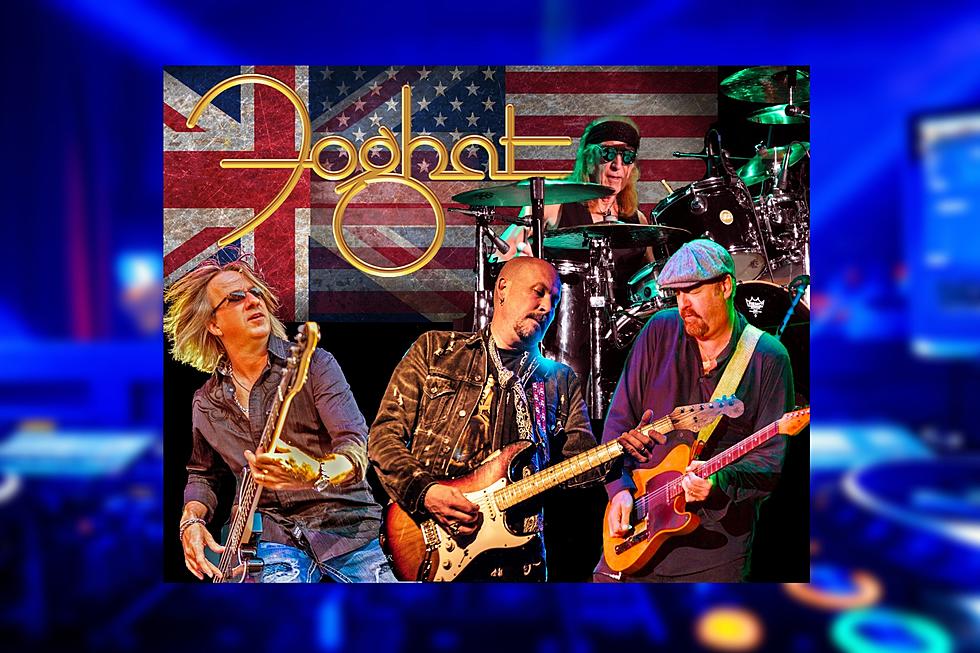 The Eagle Has Your Chance to Win Tickets to See Foghat in El Dorado
Foghat, Canva
Foghat is coming to El Dorado Arkansas in September and the Eagle has your chance to win tickets!  
See this legendary band will rock the First Finacial Music Hall on Wednesday, September 20 in El Dorado. Jam to their classic hits "Slow Ride", "Fool for the City" and more. This show is presented by Murphy USA.
So what do you have to do for a chance to win a pair of tickets? Just download the Eagle app...
Now just go to 'Text Us' on the App and Text Us the words 'SLOW RIDE' to enter. And that all!
This contest runs from Monday, September 11 to Sunday, September 17 at 11:59 PM.
Winners will be notified on Monday, September 18  by email and phone. Tickets must be picked up by Wednesday, September 20 by 5PM. at the Townsquare Studios located at 2324 Arkansas Blvd. in Texarkana Arkansas.
***Please remember this concert is in El Dorado and will start at 7PM so please give yourself plenty of time to get to the venue.***
Foghat formed back in 1971 and even though members have changed throughout the years that has not stopped them from touring and recording music. Two of the original members 'lonesome' Dave Peverett and Rod Prince have passed but Roger Earl is still on the drums.
The other members have an impressive background too! Foghat's lead vocalist Scott Holt played with Buddy Guy for over 10 years. Guitarist Bryan Bassett played with Wild Cherry and Molly Hatchet. Their bass player Craig MacGregor who had been with the band since the '70s, passed away in 2018. Craig had someone in mind to fill in when he was ill. That turned out to be Rodney O'Quinn who used to be with the Pat Travers band.
Doors open at  6 PM with the concert starting at 7 PM with deFrance opening.
Tickets are on sale now at eldomad.com. You can also buy your tickets by phone at the box office at (870) 444-3007. Tickets may also be purchased at the box office located at 101 East Locust Street in El Dorado open weekdays 9 AM to 5 PM.
LOOK: 50 songs you won't believe are turning 50 this year
LOOK: See the iconic cars that debuted the year you were born