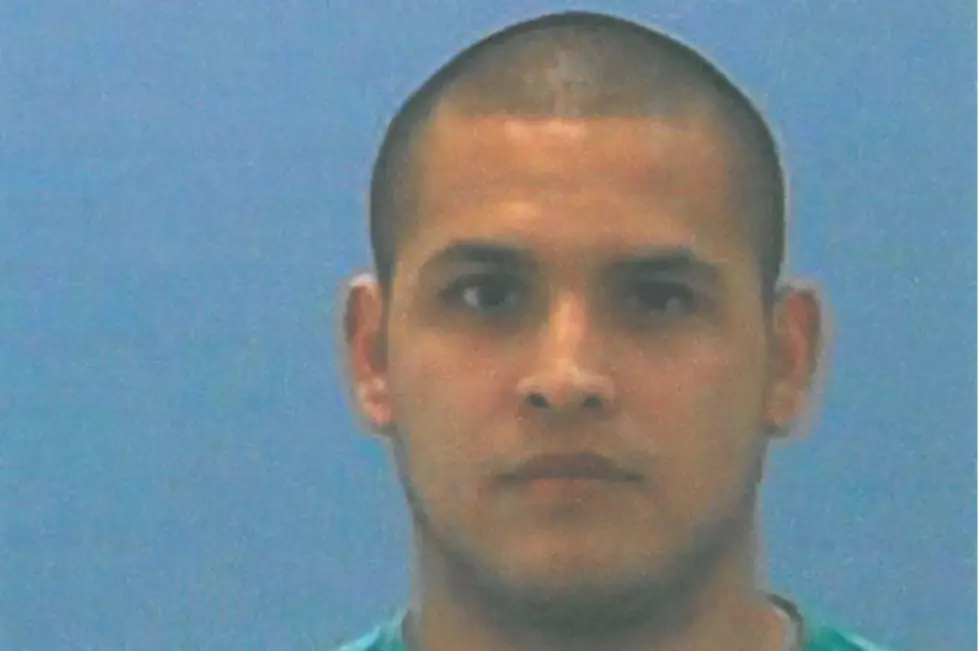 Suspect in Texarkana Murder Captured in Oklahoma
Photo courtesy Texarkana Police Department
The suspect in the murder of Jimmy Barrios has been captured by authorities in Tulsa Oklahoma.  24-year-old Miguel Angel Martinez is currently awaiting extradition to Texarkana Arkansas.
The Texarkana Arkansas Police Department spent many hours communicating with the Oklahoma Fugitive Task Force in Tulsa searching for this suspect. He was arrested this afternoon on an active First Degree Murder warrant.
This is an ongoing investigation, so if you have any information about this crime or suspect you are urged to call the Texarkana Arkansas Police at (903) 798-3154 or Texarkana Area Crimestoppers at (903) 793-STOP.