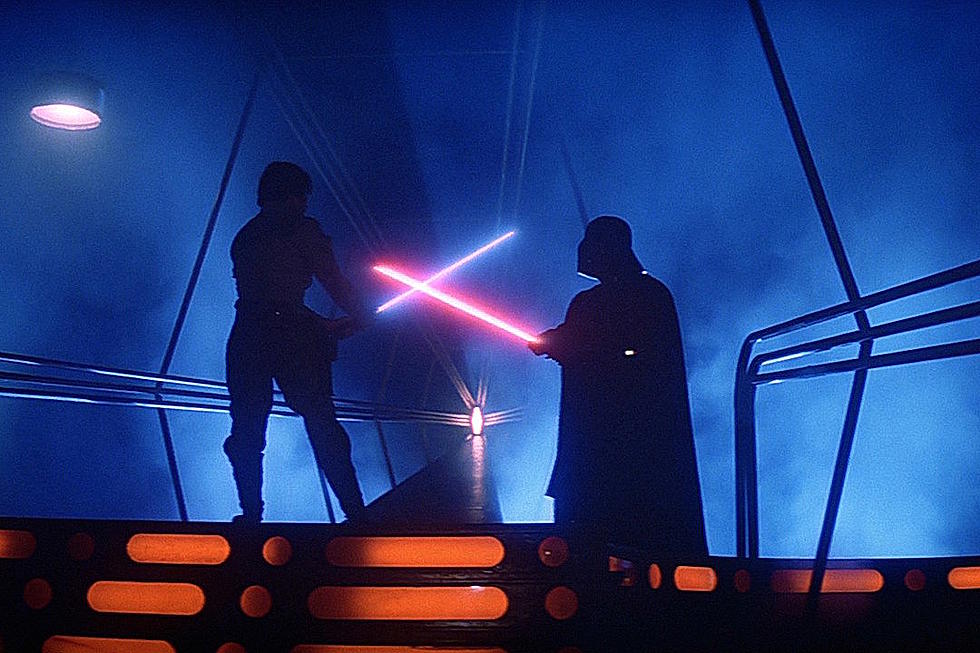 'Star Wars: Episode IX' Will Be The Last Star Wars Movie For a While
Lucasfilm
When Disney purchased Star Wars as part of their acquisition of Lucasfilm, their stated goal was to make one Star Wars movie a year. Now, it looks like their plans are changing.
In an interview with Bloomberg, Disney CEO Bob Iger revealed that Star Wars: Episode IX will be the final Star Wars movie before a "hiatus" of the films for an unspecified amount of time. His exact quote:
We have not announced any specific plans for movies thereafter. There are movies in development, but we have not announced them. But I think we are going to hit pause and take some time and reset, because the Skywalker Saga comes to an end with this ninth movie. There will be other Star Wars movies, but again, I think we're going to end up in a period where they'll be a bit of a hiatus.
There are other Star Wars movies currently in development, including a series of films by The Last Jedi director Rian Johnson, as well as a new franchise from Game of Thrones creators David Benioff and D.B. Weiss. It sounds like none of those films will be arriving in theaters in the immediate future.
Instead, Iger said, Star Wars fans will have to make do with live-action TV series set in the Star Wars galaxy, which will make their home on Disney's upcoming Disney+ service. Those include The Mandalorian, and a still-untitled Rogue One prequel series starring Diego Luna and Alan Tudyk.
A little break may be for the best. I've enjoyed both of the main Episodes from Disney, but I've found both of the "Anthology" spinoff films various degrees of disappointing or frustrating. Taking the time to make the movies outstanding, rather than rushing them out to hit release dates, couldn't hurt the final product. Disney+ launches in November 2019. Star Wars: Episode IX opens in theaters on December 20, 2019.
Gallery — Every Star Wars Movie, Ranked: