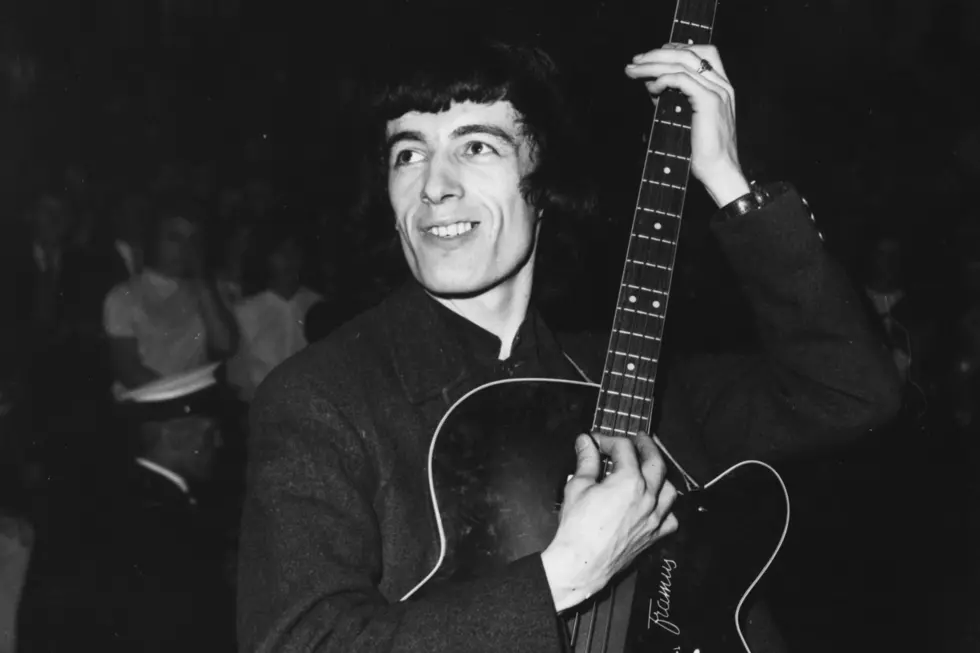 Bill Wyman Recalls 'Mad' Moment While Recording 'Paint it Black'
Keystone / Hulton Archive, Getty Images
Former Rolling Stones bassist Bill Wyman recalled coming up with an unusual approach to recording a track for classic song "Paint It Black" as he struggled to identify what he felt was wrong with it.
The moment in March 1966 illustrated the kind of madness that could lead to success, as he told Uncle Joe Benson on the Ultimate Classic Rock Nights radio show.
"We did the whole track and it sounded fantastic," Wyman said, although he still had doubts. "I kept saying, 'It sounds a bit empty in the bottom end,' although I played bass on it and Charlie [Watts] played drums well. But something seemed lacking, and I said, 'Can I try something?' And they said, 'What?' And I said, 'Organ pedals.' And they said, 'Yeah, alright.'"
The suggestion presented its own problem, however. "I went out to get on the organ and I realised I wouldn't be able to play them with my feet, so I just lay on the ground and punched the pedals with my fists," he explained. "There it was, finished; it sounded brill." He continued: "If you told someone you wanted to do that, they'd think you were mad. But it works, those little moments. it happened; it'll probably never happen again."
Listen to the Rolling Stones Perform 'Paint It Black'
Be sure to listen to Ultimate Classic Rock Nights on more than 50 stations across the U.S. from 7PM until midnight, Monday through Friday. You can see the list of radio stations where it airs here.
The Best Song From Every Rolling Stones Album