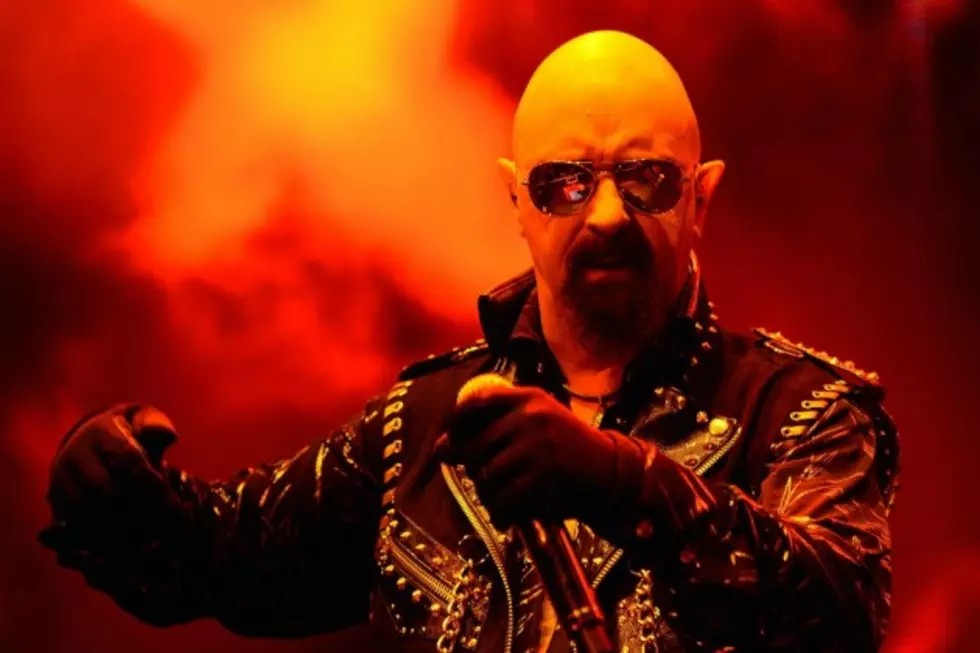 Rob Halford May Publish His Long-Lost Novel
Ethan Miller, Getty Images
Rob Halford's unpublished novel Library of Tears may finally make its way to a bookstore near you.
The Judas Priest frontman wrote the story decades ago, but as he recently told Classic Rock Revisited, he thought he'd lost the manuscript forever — until it turned up during a dig through his personal archives.
"I found the actual book, the manuscript I put together. I wrote it out longhand and then I typed it," said Halford. "I haven't re-read it yet — I read the first few pages. It's very childlike, but I'm just pleased that I was able to find it. I don't know if anything will come of it. I am just relieved that having thought it was completely lost, I now have it."
Divulging details of the novel, he continued, "It's a pretty cool story. It's about this evil kind of guy who steals people's emotions by capturing their tears. He has this library and instead of books he has these little glass vials of humanity. He has a room full of these things and it is called the Library of Tears."
As for what might happen to the manuscript, Halford shrugged, "I've now discovered it, and who knows what will happen to it. I am not sure."
Halford's Library of Tears rediscovery comes after his recent musings regarding revisiting another chapter from his past by potentially reuniting his short-lived '90s band Fight, which he started after departing Priest in the early '90s. "If the opportunity arises, I would love to do that again," he admitted. "Priest is the most important band to me, ever, first and foremost. We are always very busy in Priest, so it's a matter of finding the time. I would love to. Maybe I will come back with Fight, reconnect and have a good time."
See Judas Priest and Other Rockers in the Top 100 Albums of the '80s
Rock and Roll Hall of Fame's Worst Snubs