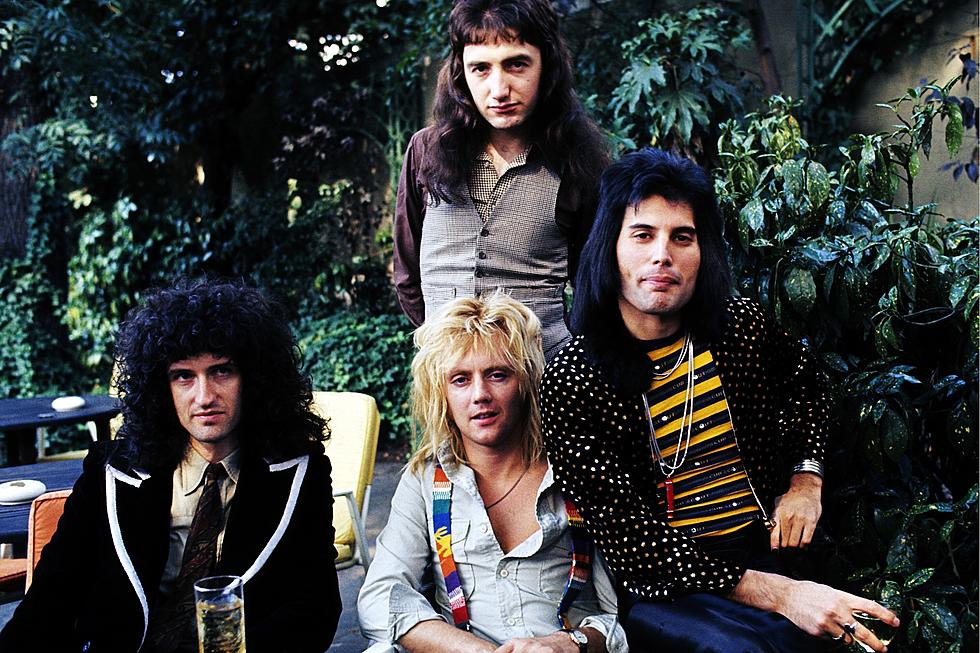 Queen's 'Bohemian Rhapsody' Video Surpasses One Billion YouTube Views
Anwar Hussein, Hulton Archive (Getty Images)
Queen's original promo video for their 1975 rock opus "Bohemian Rhapsody" has smashed a record by reaching one billion views on YouTube. According to the video-sharing website, it's the first pre-1990s music video to hit that mark.
To celebrate, the band have released a remastered version of the clip, which you can see below. At the same time, they're launching "You Are the Champions," a project that "gives fans the opportunity to take part in three new user-generated videos," Billboard reported Monday (July 22).
The video's not to be confused with last year's film of the same name, starring Rami Malek as singer Freddie Mercury. Rather, the spot Queen filmed for the song in November 1975 — which went on to be highly influential over music videos in general — features the vocalist himself. It was directed by Bruce Gowers after he'd previously shot live footage of the act. Watch the new HD video down toward the bottom of this post.
"We are honored that 'Bohemian Rhapsody' has just hit one billion views on YouTube," guitarist Brian May and drummer Roger Taylor shared in a statement. "We want to thank you all and celebrate with our amazing fans all around the world by creating three new music videos to our songs, all featuring you! Whether you are a musician, singer, dancer, visual artist or you just want to have some fun. Go to www.youarethechampions.com to find out more and we'll see you on the road somewhere."
In addition to last year's movie, the song and video enjoyed a bit of a resurgence in the early '90s thanks to the track's inclusion in a memorable scene in Wayne's World.
Queen, "Bohemian Rhapsody"
Top 70 Hard Rock + Metal Albums of the '70s