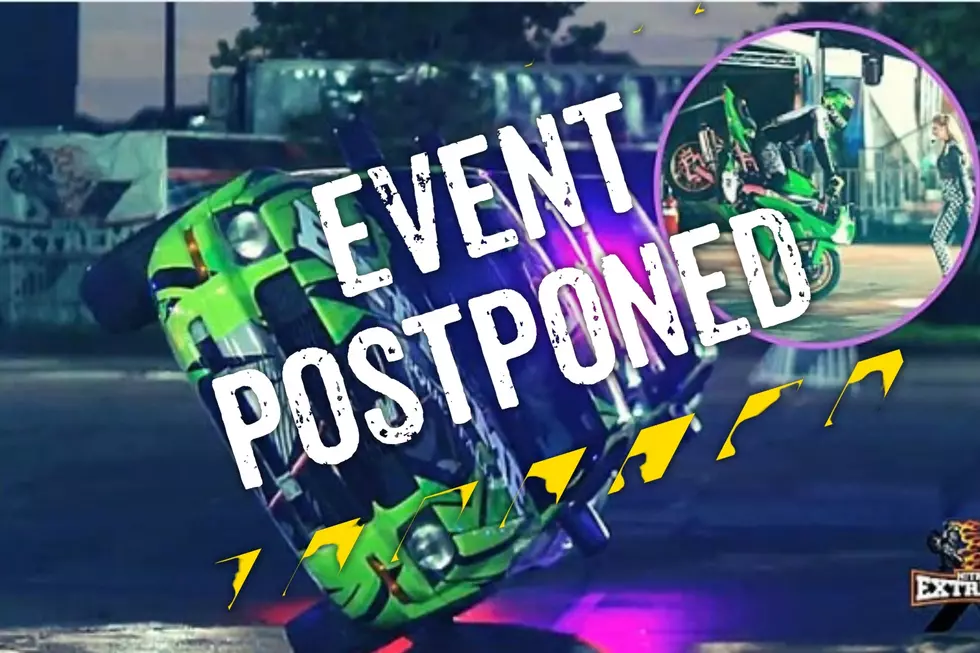 Nitro Extreme Comes to Texarkana, Here's How to Win Tickets
YouTube, Nitro Extreme, Canva
This event has been postponed. If you have entered the Eagle contest to win tickets, you are still entered to win tickets when the new date has been announced.
Get ready for loads of action. It's Nitro Extreme and it's coming to Texarkana and the Eagle has your chance to win tickets.
Have you ever seen the action at Nitro Extreme? You'll see a World Champion Stunt driver, Freestyle Motocross and Monster Truck stunts. In fact, you will see things that defy gravity and you will be amazed at how these drivers handle their vehicles.
Nitro Extreme Motor Stunt Show will be here from December 1 - December 5.
We have tickets to give away to the Thursday, December 1 show and the Friday, December shows both starting at  7:30 PM. We also have tickets to the Sunday, December show starting at 1:30 PM. The show will be held at 110 E. 49th Street in Texarkana, which is on the corner of Stateline and 1-30.
The Eagle has your chance to win tickets to this show. Just download the Eagle App and then send us a selfie of yourself with the title 'I Love Nitro Extreme!' Just be sure to go to the main menu and then scroll down to the area that says 'Submit video/Photo' and be sure to tell us where you live!
This contest runs now Tuesday, November 22 through Sunday, November 27 at 11:50 PM. Winners will be drawn randomly and will be announced Monday, November 28. Six lucky eagle listeners will win a pair of tickets to the event. Good Luck! For Complete Contest Rules go HERE. 
To purchase tickets call (941) 704-8572 or online at https://nitro.cirqueitalia.com/?cid=FBC
This Arkansas Mansion Has its Very Own 1.2 Mile Race Track
This beautiful $6.7 million mansion in Arkansas in Fayetteville has a 1.2-mile race track, a big garage/shop, a movie theater and more.
LOOK: These Are the Richest NFL players
To uncover the richest NFL players,
Stacker
consulted
Celebrity Net Worth
and ranked them by their 2022 net worth, calculated using a proprietary formula.