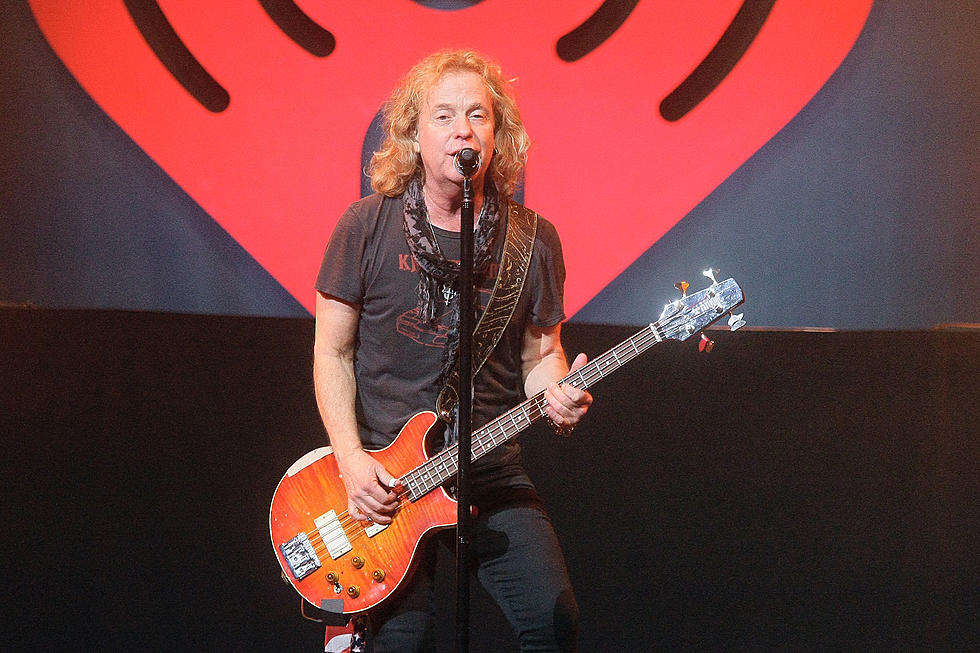 Night Ranger Issue Statement on Jack Blades' Health
John Medina, Getty Images
UPDATE: Night Ranger have issued an update on Jack Blades' health. It reads as follows:
He is now out of the hospital and feeling great. Last week he was admitted due to heart irregularities, followed by a successful procedure. We are so happy everything went well. Jack can't wait to get back out on the road and neither can we!
Our goal is to play all remaining shows as currently scheduled.
THANK YOU for the immense support and a SPECIAL THANK YOU to the doctors, nurses & staff at Garden Grove & Orange County Global Medical Centers.
Brad, Kelly, Eric & Keri
Night Ranger are having to put off a handful of dates after singer-bassist Jack Blades was recently hospitalized. Though the band didn't specify the nature of Blades' ailment, they revealed that they wanted to prioritize Jack's health and safety, and they've already taken measures to reschedule the trio of shows that were affected.
The band was scheduled to perform in Anaheim, California last night. That show was one of the shows postponed, while dates in Ivens, Utah tonight (March 24) and Stateline, Nevada Saturday (March 25) were also impacted.
The veteran rockers addressed their fans in a statement which reads as follows:
First and foremost, we want to apologize to the fans. You guys know better than anyone we don't take this lightly, earlier this afternoon Jack was admitted to the hospital. He is in good hands, but on the advice of medical staff we will not be able to perform any of our next 3 shows which are tonight in Anaheim, CA, tomorrow night (3/24) in Ivins, UT, and Saturday night (3/25) in Stateline, NV.

We have to prioritise Jack's health and safety, and we cannot thank you enough for your understanding. This is not the message we wanted to be sending and we cannot wait to rock with all of you again soon. We will keep you updated as we know more.

Brad, Kelly, Eric, & Keri
A look at the band's website reveals that the Ivens, Utah show has been rescheduled for Oct. 26 and the Stateline, Nevada show will now take place Oct. 27. The band also revealed in a statement that the Anaheim, California show will take place on Oct. 25.
READ MORE: The 30 Most Epic Rock + Metal Videos of the '80s
The band had some time off scheduled after the three postponed shows, with their next show scheduled to take place on April 14 in Chandler, Arizona.
Night Ranger have released 13 studio albums in total, breaking on the scene in 1982 with their standout offering Dawn Patrol.
We at Loudwire wish Jack Blades the best in his recovery.
Top 80 Hard Rock + Metal Albums of the 1980s