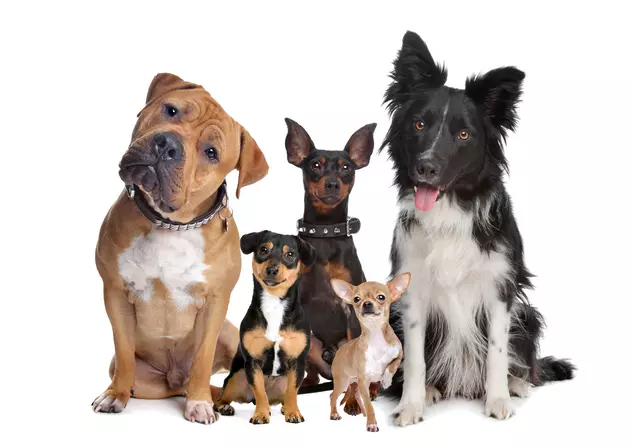 Multiple Dog Food Recalls Because OF Euthanasia Drug
Zoonar/Erik Lam
Dog owners need to check and see if they have the following dog food at home.
The website Animal Health Foundation has an on going story involving dog foods that are being recalled from the JM Smucker brand of food because it has a low level of the euthanasia drug pentobarbital.
The following brands have been recalled. 'Gravy Train', 'Skippy', 'Ol ROy', and 'Kibbles and Bits'.
Here is a list of the types an their UPC codes from a recent WalMart email.
The JM Smuckers company released the following statement.
Out of an abundance of caution we initiated a voluntary withdrawal (not a recall) on specific shipments of Gravy Train, Kibbles 'N Bits, Ol' Roy, and Skippy canned/wet dog food because they do not meet our quality specifications.

This means retailers will remove the impacted shipments from their warehouses.

Veterinarians and animal nutrition specialists, as well as the FDA, have confirmed that extremely low levels of pentobarbital, like the levels reported to be in select shipments, do not pose a threat to pet safety.

However, the presence of this substance at any level is not acceptable to us and not up to our quality standards. We sincerely apologize for the concern this has caused.