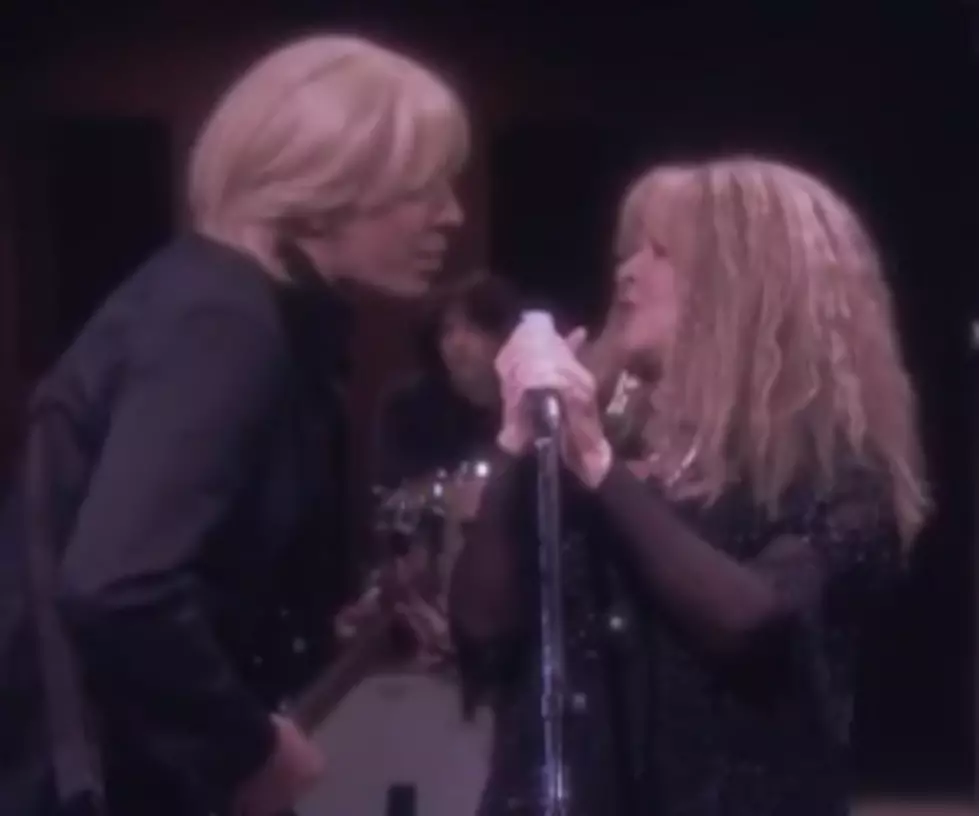 Jimmy Fallon Poses as Tom Petty for Duet with Steve Nicks.
YouTube
Stevie Nicks performed with "Tom Petty" on NBC's The Tonight Show Wednesday night. Only, it wasn't really Tom Petty, but rather Tonight Show host Jimmy Fallon posing as the rocker.
Together, Nicks and Fallon delivered a duet of her 1981 collaboration with the real Petty, "Stop Draggin' My Heart Around." It was introduced by guests Dave Grohl and Krist Novoselic, who will be inducted into the Rock and Roll Hall of Fame Thursday night as members of Nirvana.
Fallon showed off his wide array of musician impersonations during his days as host of NBC's Late Night, including his spot-on take on Bob Dylan and Neil Young.
Nicks later returned to perform another early '80s song, "Edge of Seventeen," with help from the house band, The Roots.