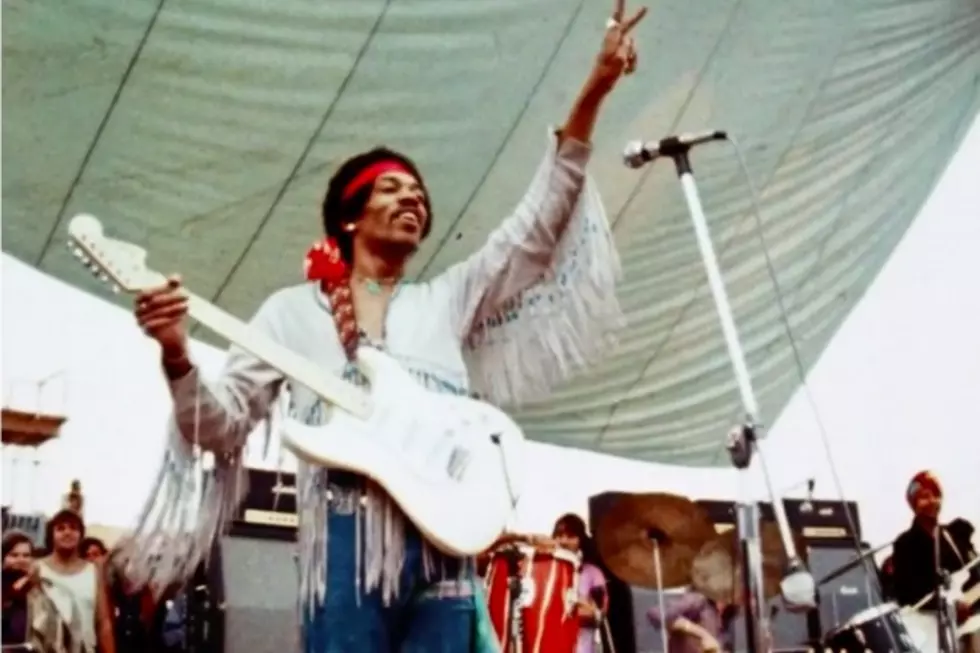 Jimi Hendrix Was Reportedly Woodstock's Highest-Paid Performer
YouTube
When a guy can play "The Star-Spangled Banner" with his teeth, you don't haggle over his booking fee.
Adjusted for inflation, that works out to more than $100,000 — and while it may not be surprising that Hendrix would be so handsomely compensated for playing Woodstock, the list does contain a few entries that may catch some rock fans off guard, including the $750 paid to the rookie upstarts in Santana (just $50 more than the guys in Sha Na Na). Also on the cheaper end of the spectrum: Joe Cocker ($1,375), the Grateful Dead ($2,500) and Crosby, Stills, Nash & Young ($5,000).
But Hendrix wasn't the only star who commanded upward of $10,000 at the festival — in fact, according to this list, he came in only $3,000 ahead of Blood, Sweat & Tears and made $8,000 more than Janis Joplin and Creedence Clearwater Revival. All of these figures are tremendous bargains at today's rates for booking top pop and rock performers, but then, the tickets were pretty cheap too: A three-day pass for the entire festival was $18 in advance and $24 at the gate.
Meet the Members of Rock's Tragic '27 Club'
See the Yearbook Photos of Jimi Hendrix and Other Rock Stars