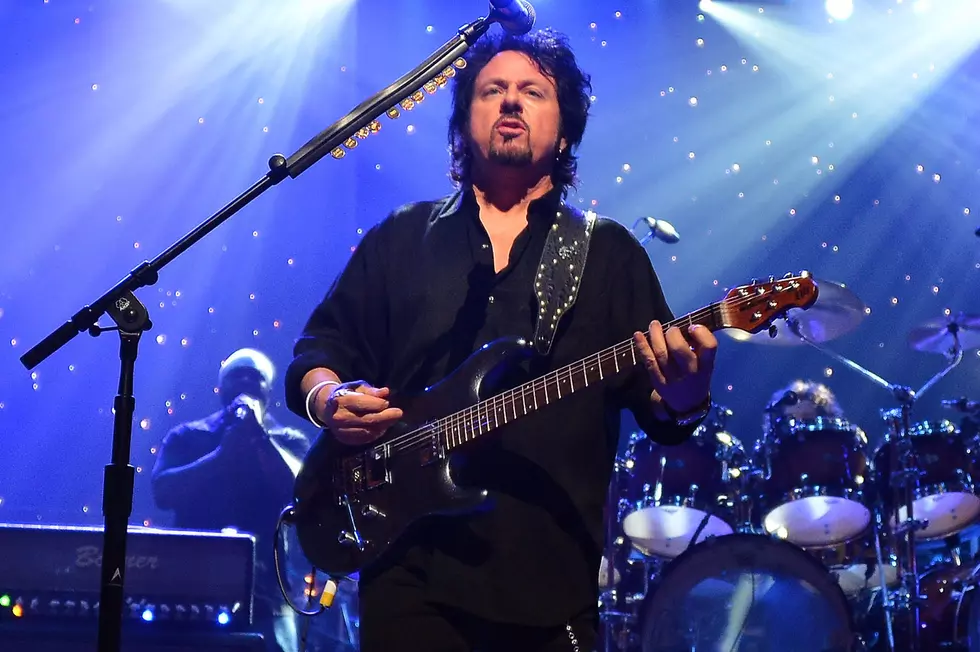 How Steve Lukather Learned to Love Spotify
Frazer Harrison, Getty Images
Ten years ago, Steve Lukather was dead against the emergence of Spotify as a leading digital music platform. Founded in 2006, the music giant began rising to prominence in the '10s.
Now it's the most prominent service, with revenue of $11.7 billion in 2022. The company claims more than 70% of its income goes to artists, although if those artists have a record deal, the money will be paid to their label, making it likely they'll receive less than Spotify handed over.
When Spotify launched in the U.S. in 2013, Lukather expressed strong suspicions over what it meant to musicians. "All this pontificating about how Spotify and the like are the 'answer' and how 'the artists get paid,' etc.," the Toto guitarist said. "Who keeps tabs and accounting? … I don't see any money and have a lot of stuff out there over 35 years of making records. ... Have you done the breakdown of what an artist gets per tune on iTunes? Pitiful. Now if you are with a label, it's even worse. … The breakdown, after all is said and done for most, it's pennies."
But in a recent interview with Inside MusiCast, which is hosted on Spotify, he explained the situation has changed and he now "loved" the platform. "Because we negotiated a great new deal in terms of percentage eight or nine years ago," he said. "I first went [into] the management part, and we were trying to get our first album back [in a] reversion of everything from 1977. It was the 35-year-old [break clause] or whatever."
You can listen to the interview below.
As he learned the ropes of looking after business affairs along with Toto keyboardist David Paich, Lukather noted, "A known major label is never gonna give the rights back to a classic rock band still paying them, still making them money." But at that time, he suggested, Toto's financial value wasn't clear to label execs. "I spoke to [Paich] about percentages that nobody gets anymore. Because they didn't know what it was. He looked and saw we had billions of streams."
Lukather added, "We are more successful, quietly, than people realize. And because we made the right deal, financially, we are getting a much percentage than a regular record [with Spotify]."
The guitarist's ninth solo album, Bridges, arrives tomorrow.
Top 100 '80s Rock Albums
UCR takes a chronological look at the 100 best rock albums of the '80s.