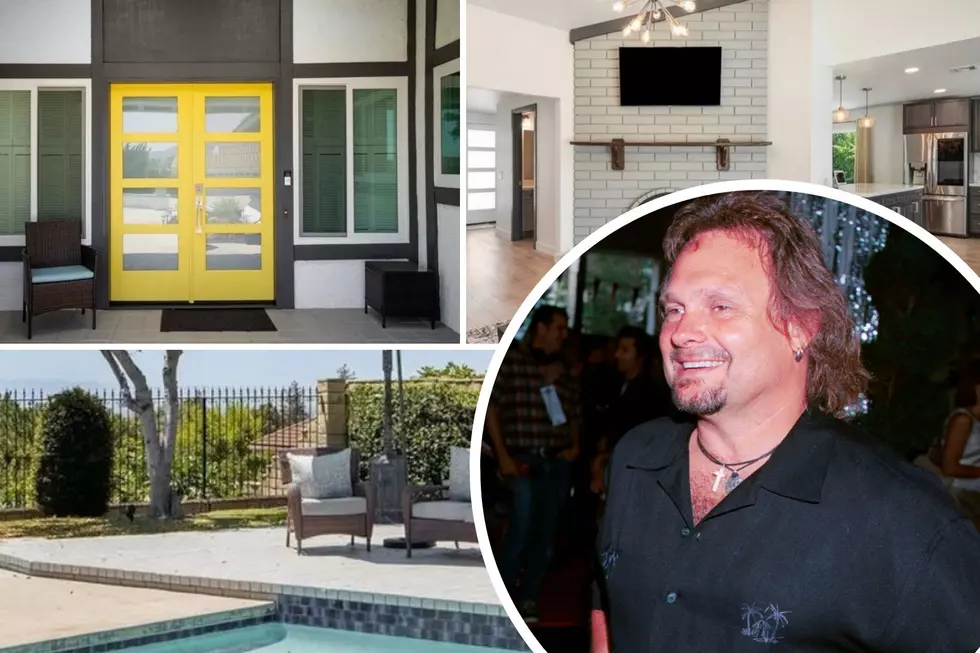 Van Halen's Michael Anthony Unloads SoCal House for $1.3 Million
Lori Haines via Realtor.com/Getty Images
Former Van Halen bassist Michael Anthony is moving on from his Southern California home after finding a buyer for the property.
According to Realtor.com, the rocker has sold his home in Glendora, California for $1.3 million, roughly $100,000 more than the original asking price when it was listed in July.
The website notes that $200,000 in renovations and upgrades were recently put into the home before closing.
Even with those costs, the sale should still net Anthony a hefty profit on his investment. Realtor.com says the house last sold for only $180,000 back in 1980.
What Does Michael Anthony's Former Home Look Like?
Anthony's former home boasts 2,000 square feet of living space located just east of Los Angeles. It was built in 1976, but maintains a fairly modern vibe thanks to the upgrades in lighting and kitchen appliances.
The new owners will be able to take advantage of a massive outdoor pool and spa that sit just beyond the living room. The listing describes it as a "tropical escape" with mountain views.
The ranch-style home also includes three bedrooms, two and a half bathrooms, a studio and hardwood flooring throughout.
Redfin shows the home's three-car garage being setup to include a workstation and a home gym.
See pictures of the property in the gallery below.
Michael Anthony's History With Van Halen
Anthony replaced Mark Stone in Van Halen in 1974. He was the band's longest tenured bassist playing on 11 albums before departing in 2006.
Though he spent more than 30 years in the band, Anthony's separation from Van Halen was not on good terms. The bassist took a pay cut and signed away his rights to Van Halen's name as part of an ill-advised deal with his bandmates prior to their last tour together. When Van Halen reunited with David Lee Roth for a 2007 trek, Anthony was out, with Eddie Van Halen's son Wolfgang replacing him.
Though he never fully resolved his issues with Eddie, Anthony expressed nothing but love and admiration when the guitar legend died in 2020. The bassist had also been in talks to rejoin Van Halen for the Kitchen Sink tour, which ultimately never came to fruition.
READ MORE: Michael Anthony 'Never Resolved' Issues With Eddie Van Halen
What's Michael Anthony Been Doing Since Van Halen?
Anthony has continued to work and tour with his former Van Halen bandmate, Sammy Hagar. The two joined forces in the supergroup Chickenfoot and more recently teamed up in the Circle.
In recent years, Anthony has also created his hot own sauce brand, Mad Anthony's Hot Sauce.
"Our crew and Van Halen (fans) found out when we were on tour how much I love hot sauce and they started bringing me homemade stuff and homemade chili peppers," Anthony told Ultimate Classic Rock in a 2014 interview. "Somebody would say 'hey, you ought to come out with your own hot sauce.'"
JUST SOLD: Look Inside Michael Anthony's Recently Sold California Home
Former Van Halen bassist has unloaded his California home for $1.3 million. Even after a recent remodel and upgrades, Anthony stands to make a hefty profit. The property last sold in 1980 for only $180,000.