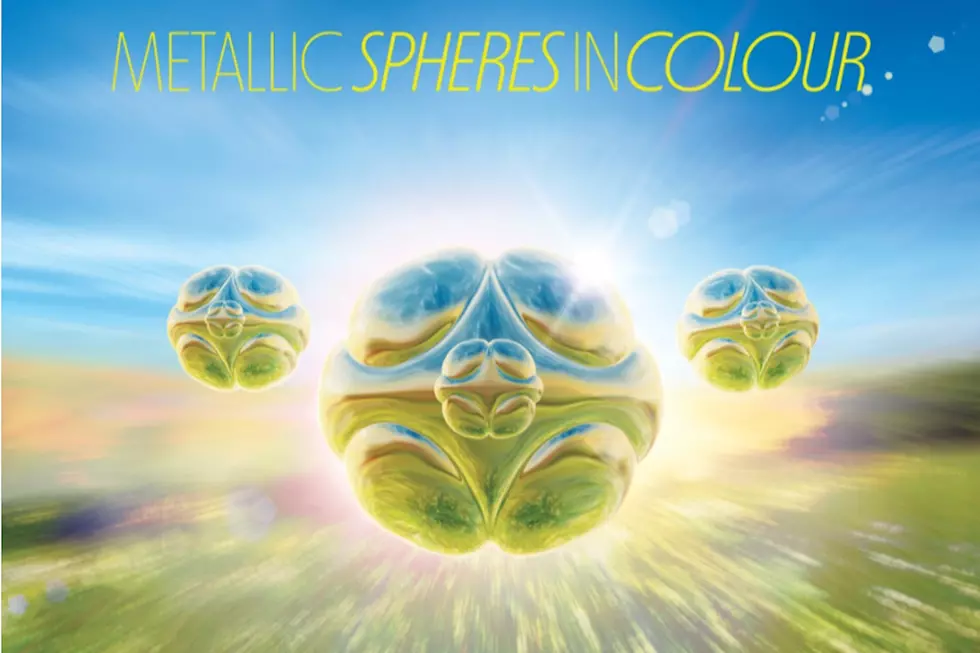 David Gilmour and the Orb Announce 'Metallic Spheres in Colour'
Legacy Recordings
David Gilmour and electronic group the Orb have announced Metallic Spheres in Colour, a remixed and reimagined version of their 2010 collaborative album.
"The idea for Metallic Spheres in Colour, was that Alex Paterson [founder of the Orb] could have done more on the first version, and he didn't really have the opportunity because we had a philosophy of making the music like the Blade Runner soundtrack meets Wish You Were Here," explained Youth, the project's producer, in a press release. "So, I asked him, Why don't we remix it and make it like an Orb classic? And in doing that, it's almost like a completely different album."
Released in 2010, Metallic Spheres found Gilmour combining his distinctive guitar, vocals and songwriting with the Orb's ambient electronic landscape. The result was two suites – "Metallic" and "Spheres" – each made up of five movements.
Metallica Spheres in Colour follows a similar structure, with a pair of suites titled "Round" and "Flat." An excerpt from Metallic Spheres in Colour called "Movement 1" can be heard now.
Metallica Spheres in Colour will be released on Sept. 29 and is available for preorder. The album will be available in multiple formats, including vinyl LP, CD and digital Dolby Atmos surround sound.
This marks Gilmour's first album since the 2017 live LP Live at Pompeii. Gilmour put out the song "Yes, I Have Ghosts" in 2020, while Pink Floyd released a stand-alone single "Hey, Hey, Rise Up" in 2022. The Orb's most recent album, Prism, was released in April.
David Gilmour and Roger Waters Solo Albums Ranked
They both laid claim to the Pink Floyd legacy, while only rarely stepping out with solo works.