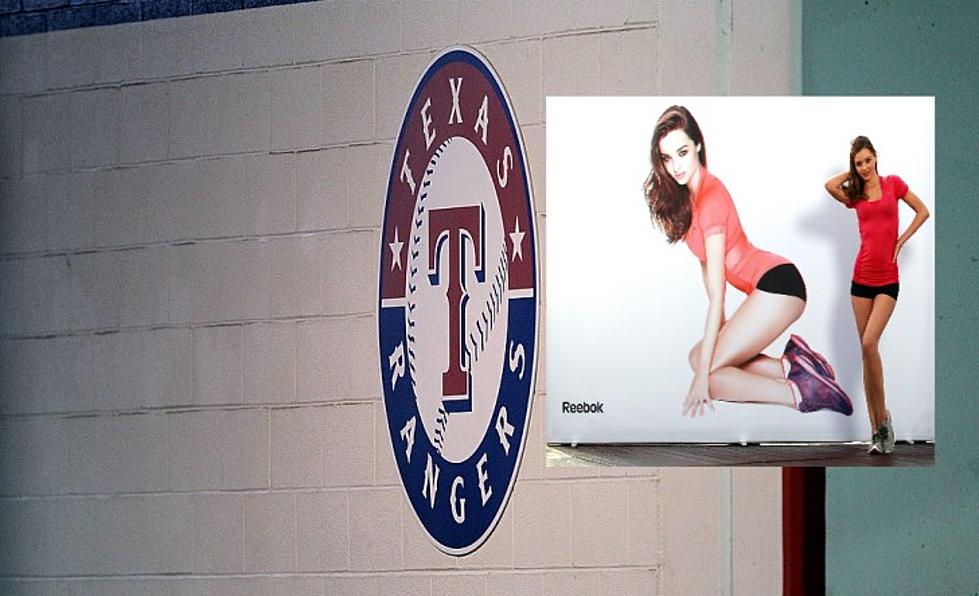 Should the Texas Rangers Bring Back 'Hot Pants' Night?
Getty Images
Back in the day, the Texas Rangers had a very interesting promotion to attract fans to the game.
Keep Scrolling to Check Out Video from Hot Pants Night
Throughout the season, the Texas Rangers will offer free giveaways along with your game ticket in the hopes this will attract more folks to the games. We all know about the dollar hot dog, bobblehead, or t-shirt nights they do throughout the year, but back in the day the Texas Rangers did a hot pants competition in the hopes of luring men and women alike to the game.
These Texas Rangers Teams Were BAD During This Time
If you're interested in more about the 1970's Texas Rangers, check out the book "Seasons in Hell: With Billy Martin, Whitey Herzog and "The Worst Baseball Team in History"―The 1973–1975 Texas Rangers" In that book is small excerpt from the infamous "Hot Pants Night"

Looks like the contest attracted all sorts of North Texas ladies to the game. Watching the clip below, you can actually see one woman got a trophy for being the oldest lady in hot pants at the age of 72. Hot Pants night was not a success for the Texas Rangers attendance wise, but the Rangers did shut out the Milwaukee Brewers 4-0 that night.
Check Out the Video from Hot Pants Night Below
If the Texas Rangers ever need some good luck, they will need to bring back Hot Pants night. They're literally undefeated every time they do it. Fun Fact: The Oakland Athletics apparently also did Hot Pants Night in 1971. Any lady wearing hot pants got in for free. According to sources, 6,000 ladies got to enjoy a free day at the park. Bring back Hot Pants Night to baseball!
The Definitive Ranking of Texas Professional Sports Mascots
I am a Dallas fan for pretty much everything, except baseball. Sorry, grew up in Baltimore so the Orioles are my team. However, when it comes to my mascot list below, I am being 100% honest. I think my choices will honestly shock you.
Texoma High School Mascot Battle, Who Wins?
If you put all the mascots in Texoma up against each other in a fight, who comes out on top? I did a full breakdown on the science behind each logo this morning and we go from worst to first.