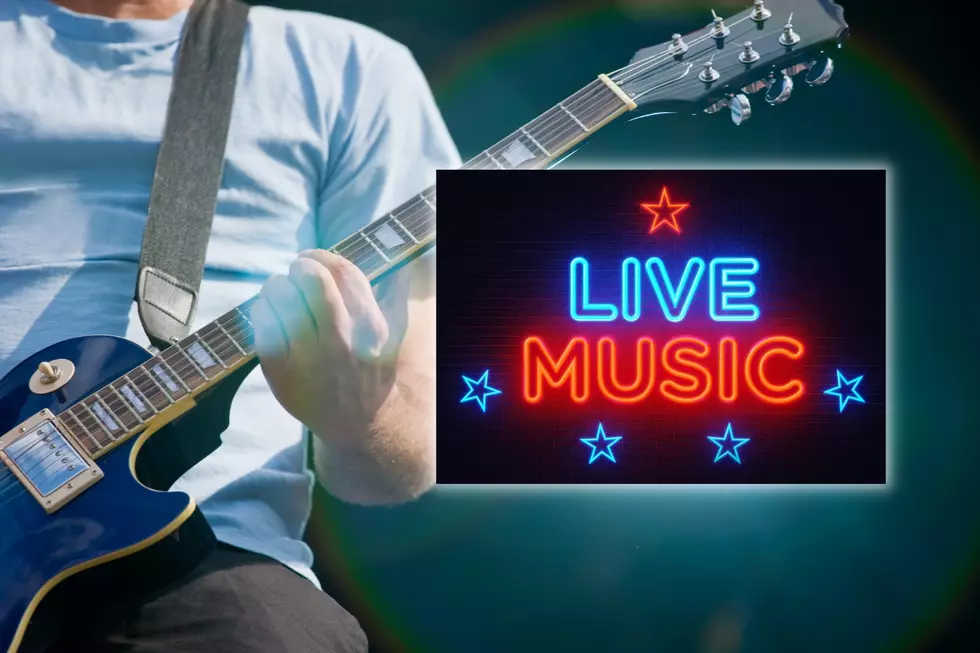 Your Ultimate Guide to Texarkana's Live Music For Sept 8 & 9
Texarkana Live Music - Canva
It's the second Friday of September, so it's time for another Downtown Live event in Texarkana, featuring live music Friday night from Nikki McCarthy, Guitarist Allen Fleming, and PHED, all performing tonight downtown. Who else is playing where this weekend? Read on for Texarkana's Live Music Scene.
 Redbone Magic Brewing
1304 Texas Blvd
(903) 306-0822
RedboneMagic.com
Friday: Lane Bricker
Saturday: Dusty Rose Band
Whiskey River Country
310 E 49TH ST
870-773-4903
WhiskeyRiverCountry.com
Friday: Honey
Saturday: Phillip Osburn and the Living Proof Band
67 Landing
8400 W 7th St
903-838-4745
67Landing.com
Thursday:
Friday: Cody Pappas and Blade Petty
Saturday: Colton Hagler Band
Twisted Fork
5522 Summerhill Rd
430-200-2775
TwistedForkTXK.com
Friday: Danny Maxey and the Gang
1923 Banana Club
223 Front St. - Facebook Page
903-824-7674
Thursday:
Friday: Split Decision 
Saturday: Texarkana Jazz Collective 
Fat Jacks Oyster and Sports Bar
870-774-5225
3324 N State Line Ave
Facebook
Thursday:
Friday: Alex & Liv
Saturday:
La Fogata Bar & Grill
3401 Genoa Rd. Texarkana, AR
870-773-1879
Facebook
Thursday:   
Friday: Roots to Branches
Saturday: Glenn Parker
Silver Star Smokehouse
5205 W Park Blvd, Texarkana, TX 75503
903-306-0778
Facebook
Saturday: ??
Hopkins Icehouse
301 East 3rd St. - Facebook Page
903-280-7553
HopkinsIcehouse.com
Friday: Sean Harrison
Saturday: Moss Brothers Band
The Wild Hare
221 E Broad Street Texarkana, AR
870-773-6076
Facebook
Saturday: NA
Crossties
324 East Broad Street Texarkana, AR
870-774-6134
crosstiestexarkana.com
See Downtown Live Information!
If you know about other bands playing in and around the Texarkana area, please let us know so we can add them to the list. jim.weaver@townsquaremedia.com
---
See Inside Jimmy Buffett's Staggering $6.9 Million Palm Beach Mansion
Jimmy Buffett
sure knew how to live the good life. His former 3-bedroom, 3.5-bathroom, 4,039-square-foot mansion in the exclusive Eden Properties neighborhood in Palm Beach is exactly the kind of laid-back home you'd expect the superstar to relax in when he was off the road.
The interior centers around a combined dining and living room with eye-popping vaulted ceilings topped off by skylights, while a massive wall of mahogany-framed sliding glass doors looks out over the pool area outside. The kitchen is decorated in gleaming white, and each of the bedrooms has its own attached bathroom, while the massive master suite also has sliding glass doors that open to both the pool and a bathroom that looks like it belongs in a high-end resort.
The exterior of the house is just as striking, centered around a sparkling pool of deep cobalt blue. The pool area features plenty of lounging, and a loggia just outside the living room offers open-air dining. There are lush gardens, brick paths that walk through elaborate pergolas and a fountain. The property also features a two-car garage with a guest suite overhead, and it offers deeded access to the beach nearby.
2023 CMA Awards Nominations Snubs, Ranked
The nine snubs found on this reaction to Thursday's (Sept. 7)
2023 CMA Awards nominations
announcement range from "Drat!" to "Aww, come on!" to "You've gotta be freaking
kidding
!"
Typically we include snubs
and
surprises, but there was really only one CMA nomination surprise:
Lainey Wilson
for Entertainer of the Year. Her nine nominations surely exceed her wildest dreams for the November 8 ABC broadcast. This is her year!
As for the group listed below? Well some (we see you,
Kane Brown
) are used to it, while others got a goose egg with no warning. The last three snubs on this ranked list are particularly egregious. Each one highlights a space where logic should live, but does not.
Perot Theatre
221 Main Street Texarkana, TX 75501
903-792-4992
PerotTheatre.org
Saturday: NA