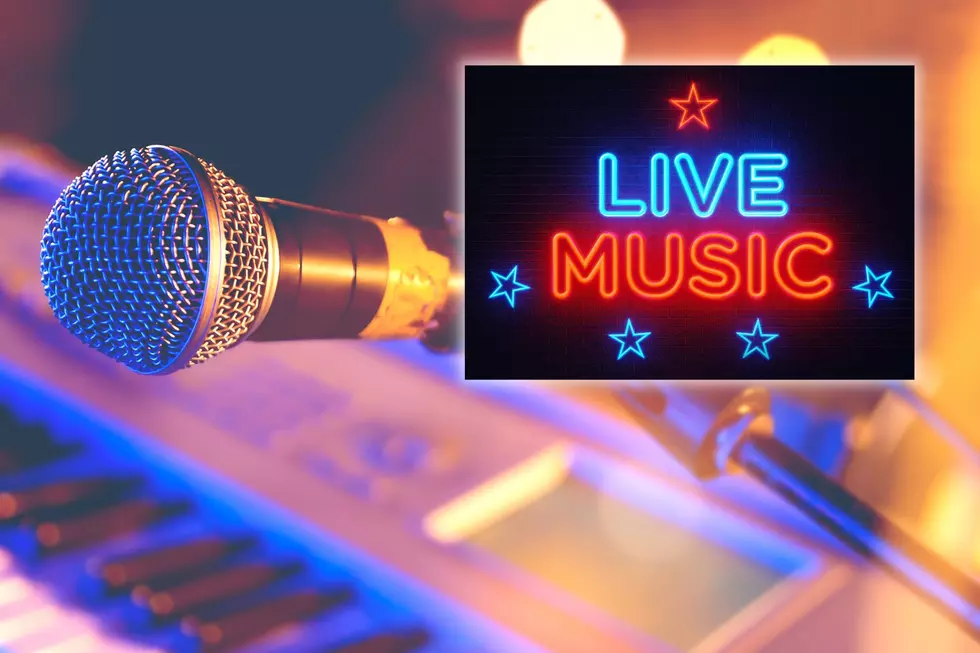 Texarkana's Live Music Scene On The First Weekend of August
Texarkana Live Music - Canva
Let's check the calendar, yep still hot, but welcome to the first weekend of August! Let's see who's playing where this weekend in Texarkana's live music scene.
Redbone Magic Brewing
1304 Texas Blvd
(903) 306-0822
RedboneMagic.com
Friday: Rewind 
Saturday: Flashback
Whiskey River Country
310 E 49TH ST
870-773-4903
WhiskeyRiverCountry.com
Friday:
Saturday: David Howe & The Howelers
67 Landing
8400 W 7th St
903-838-4745
67Landing.com
Thursday:
Friday: Blade Petty and Jon Cody Pappas
Saturday: Dusty Rose Band
Twisted Fork
5522 Summerhill Rd
430-200-2775
TwistedForkTXK.com
Friday: Jason Standridge
1923 Banana Club
223 Front St. - Facebook Page
903-824-7674
Thursday:
Friday: PHED
Saturday: Stevie Ray and the Deacon
Fat Jacks Oyster and Sports Bar
870-774-5225
3324 N State Line Ave
Facebook
Thursday:
Friday: David Howe & The Howelers
Saturday: Magnolia Brown 
La Fogata Bar & Grill
3401 Genoa Rd. Texarkana, AR
870-773-1879
Facebook
Thursday:   
Friday: Richard Walker
Saturday: Roots To Branches
Hopkins Icehouse
301 East 3rd St. - Facebook Page
903-280-7553
HopkinsIcehouse.com
Friday: NA
Saturday: Aces & 8s
The Wild Hare
221 E Broad Street Texarkana, AR
870-773-6076
Facebook
Saturday: NA
Crossties
324 East Broad Street Texarkana, AR
870-774-6134
crosstiestexarkana.com
NA
If you know about other bands playing in and around the Texarkana area, please let us know so we can add them to the list. jim.weaver@townsquaremedia.com
---
LOOK: 11 tick-borne illnesses and what to watch out for during your outdoor adventures
Stacker
compiled a list of 11 common tick-borne diseases in the U.S. and what symptoms to watch out for, using a variety of medical and government sources.
The Greatest Indiana Jones Movie That Was Never Made
A few years before Indiana Jones and the Kingdom of the Crystal Skull was released, Frank Darabont wrote a very similar (but vastly superior) script called Indiana Jones and the City of the Gods. Here are some of its most notable differences from the version that was made.
Perot Theatre
221 Main Street Texarkana, TX 75501
903-792-4992
PerotTheatre.org
Saturday: NA